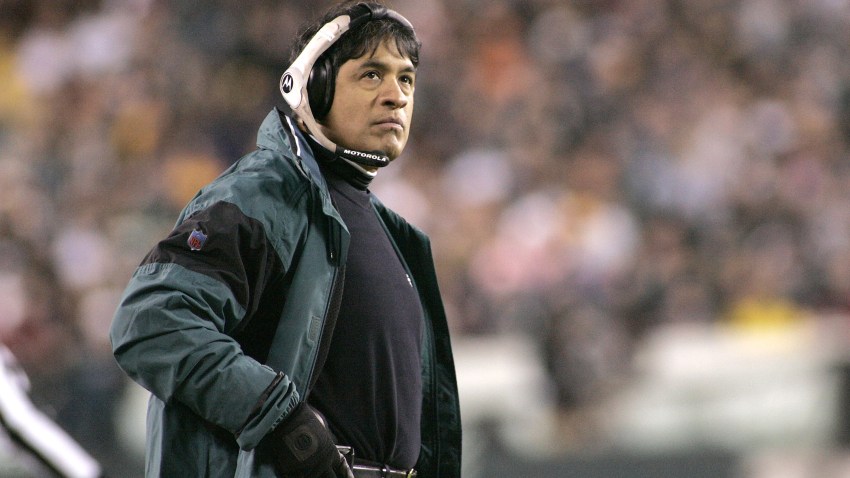 It never ceases to amaze me how quickly both fans and writers can jump-start the bandwagon after a mere modicum of success.
When I wrote earlier this week about the possibility of a pro-Juan Castillo movement, I had no idea it would get started so quickly. I assumed it would take at least another week or two of solid defense, and even then it wouldn't be particularly vocal. Apparently I was wrong.
The Eagles have put together back-to-back good defensive performances. Both games came against mediocre or worse offenses (check the DVOA) with poor starting quarterbacks. In both games the defense benefited from early opponent turnovers and the return of Michael Vick, who guided the Eagles offense to two large halftime leads. Then the Jets/Dolphins offense, neither being world-beaters in the first place, became one dimensional and desperate through the rest of the game.
Even if you want to overlook those particularly beneficial factors, don't you at least remember how the rest of this season has gone? Not once, but twice before the Eagles defense seemed to be going in the right direction.
After Week 8 the Eagles had won two straight games and limited the Redskins and Cowboys to 20 points combined. The playoff hunt was back on… until it wasn't. The Eagles immediately lost to the Bears and Cardinals. But all was forgiven again when Vince Young led them to a win over the Giants in the Meadowlands. At least until they came back the next two weeks and got blown out by the Patriots (38 points) and embarrassed by the lowly Seahawks (31 points).
So forgive me if I'm not ready to crown Castillo after these last two "everything that can go right" wins. I'd be surprised if the defense manages to keep up the pace over the final two weeks. And, not to move the goalposts, but even if they do play well (against two flawed teams they've already beaten) it will still be best for the Eagles to move on from this utterly failed defensive coordinator experiment.