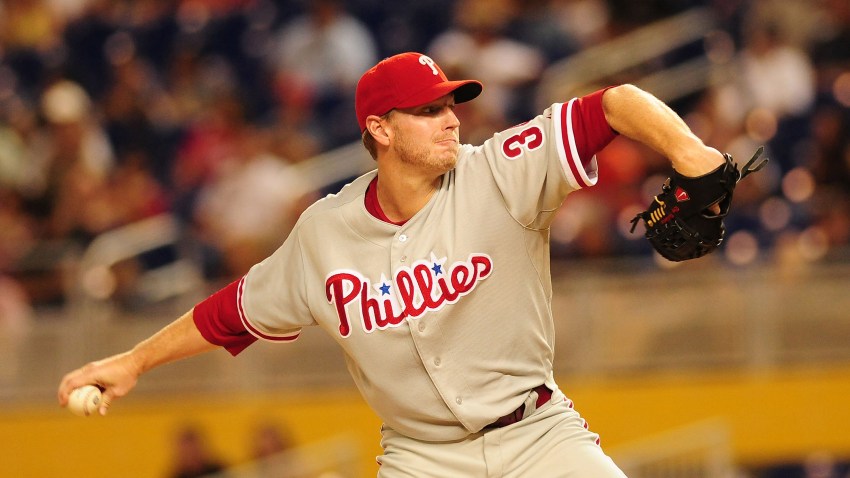 While we spent the last few days talking about the good things that came out of the 2012 Phillies season, there was, unfortunately, a whole spoonful of bad. And in the interest of fairness, we'd be remiss if we didn't talk about the season's big disappointments.

I suppose that you can say that the entire team was a disappointment, but that would be too easy, and fairly obvious. After all, any season that doesn't end with a parade down Broad Street can technically be considered a disappointment, I suppose.

But this season, there were a few key candidates whose performance left a lot to be desired, for one reason or another. But more than anyone else, Roy Halladay has the dubious honor of being the most disappointing Phillie this season, thanks to a 4.49 ERA (his worst since his disastrous 2000 season), and a 2.1 BB/9 – his highest since 2004.

The veteran Ace, who put together a pair of dominating seasons in his first two years with the Phillies, gave many fans and writers a reason to be concerned early on, thanks to a noticeable drop in velocity during spring training. Initially dismissed by Doc and the Phillies brass as nothing more than a normal lack of arm strength, it soon turned out to be a season-long issue for the right-hander, as he never really regained his normal velocity on his fastball. That, combined with an uncharacteristic lack of control, led to a very rough season.

But to be fair to Doc, it is worth pointing out that he dealt with injuries for most of the season. Despite the fact that he didn't officially go on the disabled list until the end of May with a strained lat, the fact remains that he was likely dealing with some kind of injury for most of his starts. Even after he returned from the disabled list in July, it was clear that he wasn't himself. It was never more evident than on his next-to-last start of the season, when he allowed seven earned runs in 1.2 innings in a loss to the Atlanta Braves in late September.

So, maybe Doc's disappointing season isn't entirely on him. After all, an injured player can only contribute so much to the effort. But, at the same time, you have to wonder whether or not his struggles last season were completely injury-related, or whether or not Halladay is just getting to that point in his career where he starts to slip. He was 35-years-old, and he does have a ton of miles on that shoulder.

Whether or not Halladay will return to form in 2013 is another question for another day. But for the sake of the fans, we can only hope that this will be the only bad mark during his tenure with the Phillies.