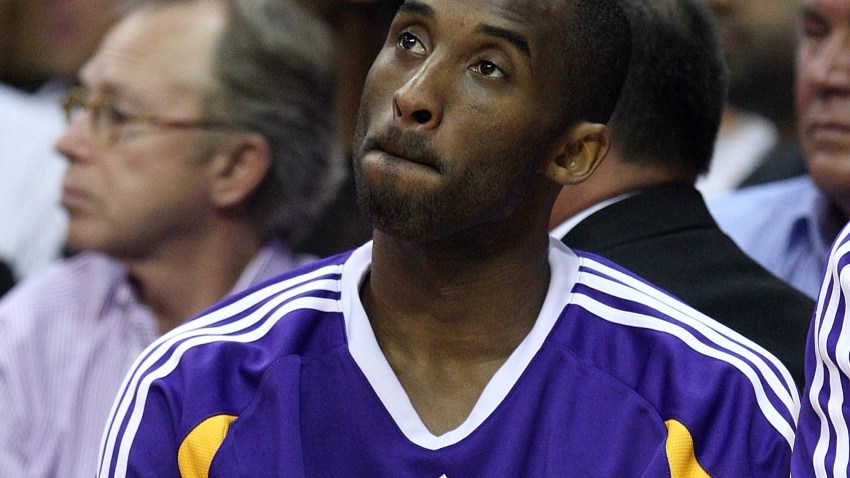 The Houston Rockets looked like an NBA champion on Sunday — they faced adversity by coming out with resolve and energy. They had a game plan and they stuck to it. They played good defense. They wanted it.

But the Rockets don't have the talent to win the NBA title this year — especially now with Yao Ming out for the remainder of the season because of a hairline fracture in his foot. The Lakers team they beat handily 99-87 (and it wasn't that close) does have the talent. But Los Angeles doesn't care until they are really challenged. Sure, they are challenged now, and they may win this series. But it will be a completely different thing to bounce back against a hot Denver or a talented Cleveland team after the Lakers take a night off. That may cost them the title they say they want.

Anyone who has followed the Lakers this season could have seen Sunday coming. When Los Angeles has been focused can go into Boston and Cleveland on back-to-back nights and beat the two best teams in the league. Then they turn around and lose to Sacramento. The Lakers have been like this for 93 games now — dominant when focused, but that focus can fade, game to game, quarter to quarter.

Sunday's play is should not be blamed on Phil Jackson — he said he warned the Lakers of a letdown, he told the media before the game he was worried about it. You can be sure the other coaches made the same point. Didn't matter.

Part of this was on the Rockets — they played maybe their best game of the playoffs. This is a team that becomes quick and plays with far more ball movement with Yao out. They let the quick guys like Aaron Brooks create off the dribble. No more plodding offense with the ball having to go into the post first — or at least spending the first 15 seconds each possession trying to make that happen.

The Rockets on Sunday were running a high pick and roll with a speedy guard and a forward/center who can hit the 18-foot shot so the defender has to respect it. That combination has given the Lakers fits all season. And now the Rockets have tapped into that scheme.

It was the same system and players that sparked the Rockets to a big winning streak last season without Yao or Tracy McGrady. The Lakers coaching staff had to know what was coming, they warned their team. Jackson doesn't have nine rings because he can't think ahead.

Didn't matter. Telling the Lakers players and having them listen are two different things. After the game Lakers players were unified in crediting the Rockets for changing their game plan quickly and coming out with energy and passion. Saying it caught them off guard. That includes the ultra-competitive Kobe Bryant.

It shouldn't catch a team with serious championship aspirations that off guard. They should be going for the throat, not thinking they can coast. Every team has off nights, the Showtime Lakers of Magic and Kareem suffered the occasional let down. But this isn't occasional with these Lakers, it's a pattern.

You can say that this is a wake up call, that they will go for the throat now. And they may on Tuesday night. But what about Thursday? Or the next round?

The Lakers have the talent to win an NBA championship if they really want it. But do they want it bad enough to start playing their best every night? Jackson doesn't even have the answer to that one.

Copyright FREEL - NBC Local Media