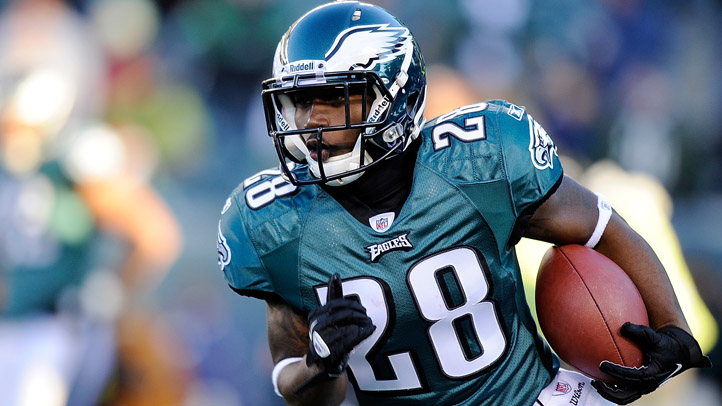 Looks like Eagles running back Dion Lewis could be off the hook after being arrested earlier month.
Police in the second-year back's hometown of Albany, N.Y. arrested Lewis along with his brother Lamar after the duo had trouble getting back into their hotel after stepping out around 4:40 a.m. on July 8.
NBC-affiliate WNYT reports that prosecutors will drop charges against Lewis, 21, and his 35-year-old brother as long as they stay out of trouble for six months.
The Albany County Prosecutor's Office confirms to NBC10 that there is no evidence to show that the Lewis brothers did anything wrong, including pulling a fire alarm as was originally reported.
WNYT obtained surveillance video of the Lewis' in the lobby of the Hampton Inn hotel.
In the video, you can see the 21-year-old Lewis and his 35-year-old brother Lamar in the Hampton Inn Hotel lobby in Albany back on July 8. They were guests at the hotel.

(Albany District Attorney David) Soares says the door was locked and they tried to get back in. They apparently set off the fire alarm in the process.

Someone at the hotel called 911 saying the two men were trying to break in and they had a weapon. Police arrived with guns drawn they arrested the two men.

Soares says after a thorough investigation, the fire alarm never went off, he decided to drop the charges.
Lewis hasn't Tweeted since his arrest. NBC10 has a request in with the Eagles for a statement.