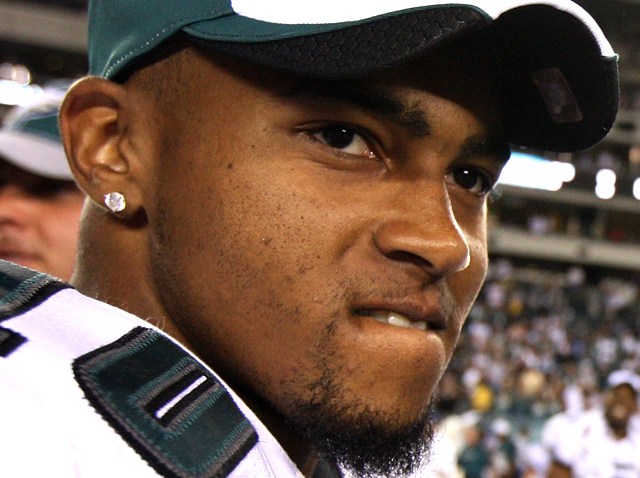 Looks like DeSean Jackson won't be suiting up this weekend for the NFC in the Pro Bowl.
The Eagles wideout – who still doesn't have a long-term deal with the team – pulled out of the NFL's equivalent to an All-Star game with a tweaked knee, reported the Daily News' Eagletarian.
Jackson tweaked his knee and did not practice today in Honolulu, according to an NFL spokesman.

A roster change was announced shortly afterward. Jackson will be replaced by Dallas receiver Miles Austin, who will be making his second consecutive trip to the Pro Bowl.

Jackson was on the field with the NFC during practice, and in a session with reporters afterward, Jackson did not make any reference to an injury.
It's unclear if D-Jax plans on sticking around in Hawaii through Sunday's game.
One guy who still plans on playing in the Pro Bowl is Eagles leader Mike Vick.
"I'm ecstatic to be here," the NFC's starting QB told NFL.com.
He also again stated that he hopes to ink a new deal to stay in Philly.