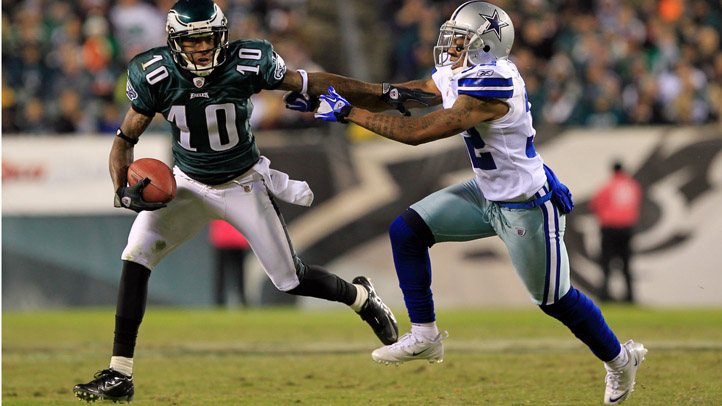 One Eagles wideout will not be in uniform on Sunday. Les Bowen of the Philadelphia Daily News reports that Desean Jackson was told he will be inactive today against the Arizona Cardinals after missing a team meeting on Saturday. Team sources confirmed the report.

Jackson, who turns 25 next month, is in his second season of dissatisfaction over his rookie contract, which pays him $600,000 and is its fourth and final year.

Bowen reports that this is not an uncommon way for the Eagles under Andy Reid to handle players missing meetings, citing a similar incident with running back Correll Buckhalter a few years ago.