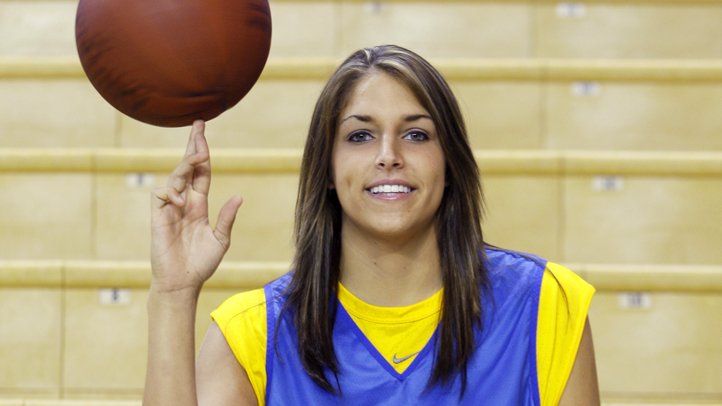 One of biggest names in women's college basketball is going from the hardwood to the diamond next month.
University of Delaware basketball star Elena Delle Donne tweeted Monday that the Phillies asked her to throw out the first pitch at the home opener on April 9.
Phillies asked me to throw out the first pitch on Opening Day. Gotta start working on my fast ball! #yikes
The Phillies confirmed the Delle Donne pitch to NBC10.
After leading the nation by scoring 28.1 points per game last season while guiding the Blue Hens to a No. 3 seed in the NCAA Tournament, you would think Dell Donne would be a natural at any sport.
But, maybe her "#yikes" is warranted considering the embarrassing history of athletes from Olympic legend Carl Lewis to current Eagles QB Trent Edwards not being able to make the transition to the mound for a ceremonial first pitch.
All the best of luck with that pitch Elena, I'm sure you'll be great. And no matter what, there is no way you could be worse at throwing a baseball to homeplate than singer Mariah Carey who only got her historically terrible pitch to home plate thanks to it bouncing along some astroturf.