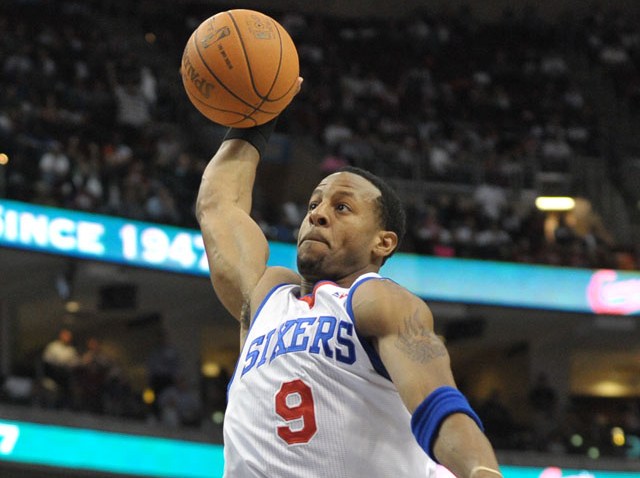 Andre Iguodala scored 22 points, Lou Williams added 20 and the Philadelphia 76ers defeated the slumping Utah Jazz 96-85 on Saturday.

Elton Brand added 19 for the Sixers, who snapped a two-game losing streak and won for the 12th time in the past 15 games at home. Spencer Hawes grabbed 11 rebounds.

Philadelphia also improved to 13-7 at home, eclipsing last season's 12-win total.

Deron Williams had 20 points and 14 assists for the Jazz (27-17), who dropped their fourth in a row on their five-game road trip. It's their longest losing skid in slightly more than a year.

During the trip, Utah had lost at Washington, New Jersey and Boston. The final leg will be Tuesday at the defending champion Los Angeles Lakers.

Williams scored just five points in the 24-point loss at Boston, breaking a string of 48 straight games scoring in double figures.

Copyright AP - Associated Press