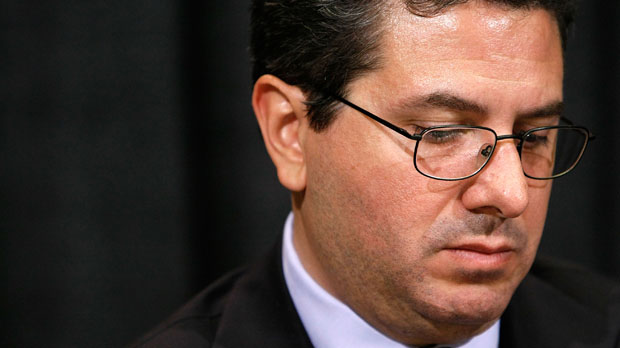 There was a lot more hand-wringing and bad-mouthing than I expected regarding Washington's big trade to jump up to the second pick in the draft. And yes, absolutely the cost to likely draft Robert Griffin III was high. The risk may be even higher. But even so, the Redskins front office deserves high marks for executing this dramatic move.
One of the paramount truths of today's NFL is that your franchise is irrelevant unless it has an elite quarterback. I don't mean that you absolutely can't win. Teams can go far in the playoffs or even win a Super Bowl with some luck, timing and roster dominance in other areas (See: 2011 Broncos, 2000 Ravens). I mean that you are unable to sustain or count on success.
Teams that don't have a franchise QB grasp at straws year after year. They do what the Redskins have done. They throw second-tier, underprepared youngsters into the role and hope they succeed. They cycle through overpriced veterans past their prime and flawed journeyman. It's the most pathetic of struggles, as the front office just tries to keep their team above water.
Since Dan Snyder bought the Skins in 1999, they have had seven different single-season passing leaders. It's been a murderer's row of Brad Johnson, Tony Banks, Patrick Ramsey, Mark Brunell, Jason Campbell, old Donovan McNabb, and Rex Grossman. Yuck.
Andy Reid is not a perfect coach, but he understands this better than anyone. He didn't hesitate to draft McNabb, and reared him into a top quarterback. When Reid saw the end of McNabb's career, he snared Kevin Kolb to carry the torch. And now he's settled on Michael Vick for at least the next couple of years. All three of those quarterbacks, even Kolb, would have been upgrades over the slop the Redskins have tolerated over the last decade. Reid never would have let himself go that long without a real franchise quarterback.
Regardless of how it turns out, the Redskins should be applauded for finally grasping that half measures aren't enough. Another couples of years stumbling along with more free agent castoffs or another mediocre prospect would have gotten that front office fired anyway. At some point, you might as well try something that could actually work.