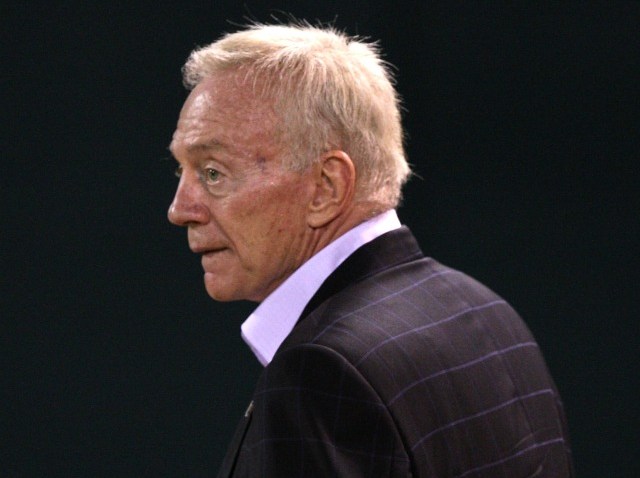 Jerry Jones 'Scared' of Eagles?
Cowboys owner Jerry Jones sure doesn't sound confident as his Cowboys play the Eagles Sunday with a chance to possibly clinch the NFC East on the line.
"Because it is the Eagles and after the butt-kicking they gave us up in Philadelphia, I'm scared," Jones said Tuesday on KRLD-FM. "It's that kind of feeling. The respect turns into being afraid of what they can do to you if you have some breakdowns out there, so you can put that scared there if you want to. I think sometimes I know I do my best when I'm scared."
He probably should be scared after the sputtering Eagles knocked 'dem Cowboys off their saddles with a 34-7 win earlier this season.
But then again his Boys are 8-6 -- controlling their own destiny -- well the Eagles' "Dream Team" is 6-8 needing to win out and root for a set of New York teams along the way to bring home the NFC East.
So what do you think? Should Jones be scared or could this be a way to charge his team up while giving the Birds a false sense of security that their improbable (a 1-in-16 chance) to make the playoffs is about to be more likely?
Time's yours.