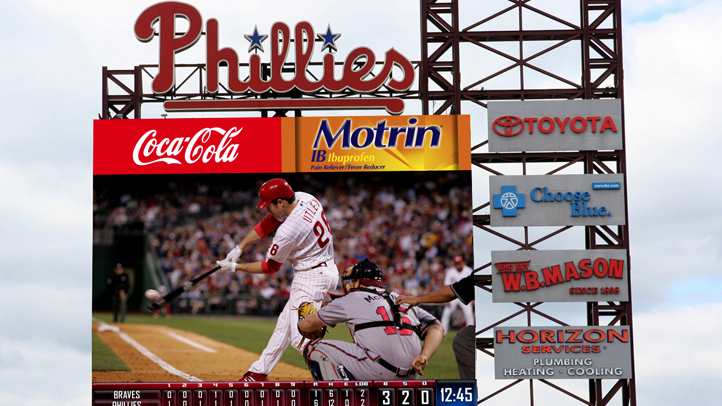 If you're planning on seeing the Phillies live in person this season (And why wouldn't you? They're gonna be awesome), you should know that your viewing experience at Citizens Bank Park is about to be amplified by the presence of a kickass new videoboard:
The $10 million upgrade almost tripled the size of the video display at the park.
Indeed, team director of broadcasting and video services Mark DiNardo told Philly.com that the videoboard is so large, you can see it from I-95, which means that you can enjoy some hot baseball action from the freeway just before plowing into the stopped tractor trailer right in front of you.

Out of all sports, I think baseball is the one that benefits the most from having a great video board in the stadium. I remember going to the old Yankees Stadium once and being flabbergasted that there was no way to watch replays of questionable strikes and foul balls. You need that in baseball. You need a video board to help you decide if the ump really was blind making that call, or if you perhaps overreacted and maybe owe him an apology for telling him he was raised by feral wolves.

Obviously, a big video board has some drawbacks. You may find yourself drawn to it too often, and Jerry Jones probably will stop by to say his is bigger, and who knows what kind of mind-numbingly awful shell game and/or computerized bus race they'll throw up there to distract your children. Still, having one is better than not having one, especially when you want an instant replay of Roy Halladay striking out a side of Marlins.
So be on the lookout for it when you go to watch the Phils. Something tells me you'll have a hard time missing it.