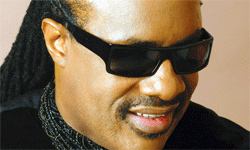 If there is one thing that I've found out over the last few weeks, it's that there is never a shortage of "Cole Hamels will be a free agent at the end of the season" stories. For better or for worse, there are a lot of these guys floating around. And I don't blame the writers, because it's a big deal. He'll be the most sought after free agent on the market, and given the struggles of the Phillies, it means that he is also on the trading block.

And because of that, there is a new story or take on this every day or so. First, the Phillies were gauging interest in the trade market. Then, they weren't doing anything of the sort. It's a back and forth that perfectly symbolizes the cloak-and-dagger mechanisms behind the trade market, and especially that of Ruben Amaro.

There is a new(ish) sort of wrinkle to the story, as Hamels was summoned into Amaro's office following the first game of the Mets series on Tuesday. Their discussion? No one really knows. Hamels insisted that it had nothing to do with his contract talks, but MLB.com's Todd Zolecki did shed some light on it:
Hamels was asked if the Phillies' rocky season -- they are on pace to lose more than 90 games after winning 102 last season -- has soured him on signing a multi-year extension with the Phillies, considering their prospects of winning in the future don't look as good as they might have a few months ago.

"No, not at all," he said. "I have a good idea they're going to be competitive. Knowing David [Montgomery] and the ownership and what Ruben is trying to do, they're trying to win now, not win in 10 years. Sometimes you don't get the best ingredients at one time, but they don't give up. That's the whole idea. I don't see them giving up."


To be fair, the meeting probably wasn't about anything important. Hamels' agent wasn't involved, so it would surprise me if any real contract talks took place. And in truth, it's not uncommon for GMs and players to meet like this, but the spotlight on Hamels and the Phillies just means that this one gets more ink than the others.
Only time will tell if we will ever learn the details of the secret meeting, but something tells me it consisted of Amaro begging Hamels to re-sign in Philly, because him leaving would certainly be a black mark on Amaro's resume as General Manager. And why not? Losing a young pitcher who is only going to get better is not what you want to be defined by.

He can negotiate with Hamels throughout the rest of the season before any other teams get involved. At a certain point however, he has to decide whether or not he should risk heading into the off-season without an agreement in place, especially if he can use Hamels to rebuild the farm system, vis a vis a trade. There is less than a month to go before the trade deadline, so I suspect that Amaro will tip his hand soon enough.