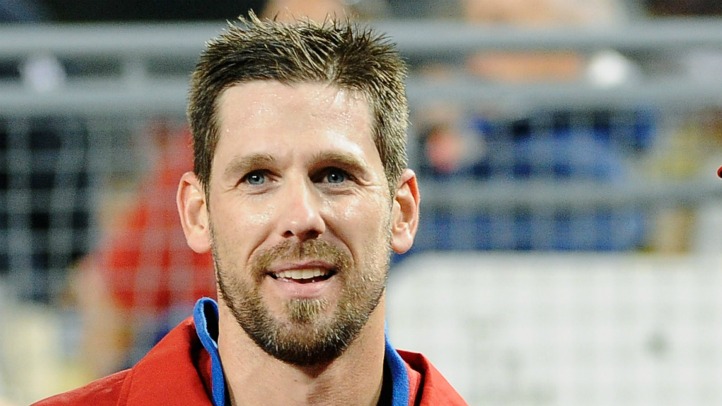 There wasn't much clarity in the race for the National League Cy Young Award entering Monday night. There was even less when the night came to a close.
Roy Halladay has been the most consistent starter in the league this season, leading the league in just about every advanced pitching metric and posting a ridiculous 7.5 strikeout-to-walk ratio as well. Clayton Kershaw is striking out batters at the best rate in the league and is second in ERA, wins and WHIP to name three statistical categories popular with a more mainstream audience. Ian Kennedy has the league lead in wins and the narrative bonus of being a breakout success story on the league's unlikeliest team. And then there's poor Cole Hamels who has been spectacular across the board, but just a little less spectacular than other guys.
We're missing someone, as you're probably aware. That someone is, of course, Cliff Lee, the author of a 9-0 shutout against the Braves and another really strong candidate to take home the hardware as the best pitcher in the National League this season. He hasn't been nearly as consistent as Halladay, but his six shutouts speak to how good he's been at his best and his total resume leaves him in the company of his rotation mate.
He trails Doc in Wins Above Replacement 6.3 to 6.1, according to Baseball Reference, and is just behind him in advanced numbers like FIP and tERA as well. The less sabermetrically minded will point out that Lee has the same amount of wins and a slightly better ERA than Halladay. Kershaw is right there with them, so this is really a three-man race assuming baseball writers don't rediscover the love of wins they finally abandoned last season.
Making the ultimate choice is going to come down to this final month and individual preference for a particular point on the resume. Halladay would be our choice right now as his consistency accounts for his edge in value over Lee, but that could well change if Lee extends his current 29.2 scoreless innings streak.
The good news for Phillies fans hoping to see one of their heroes take home hardware is that Cy Young voting doesn't work like MVP votes. If two Phillies were among the top candidates for the MVP, there's a good chance they would cannibalize each other's support from voters. That pushes both men down and winds up with some other guy getting something for his trophy case.
That shouldn't happen with the Cy Young. Lee and Halladay have been two of the best pitchers in the league independent of one another and choosing one should have no impact on where the other ranks on the ballot. That doesn't make it any easier to figure out which one to choose, but at least there's a shot that the Phils could go 1-2 when the voting is announced after the season.