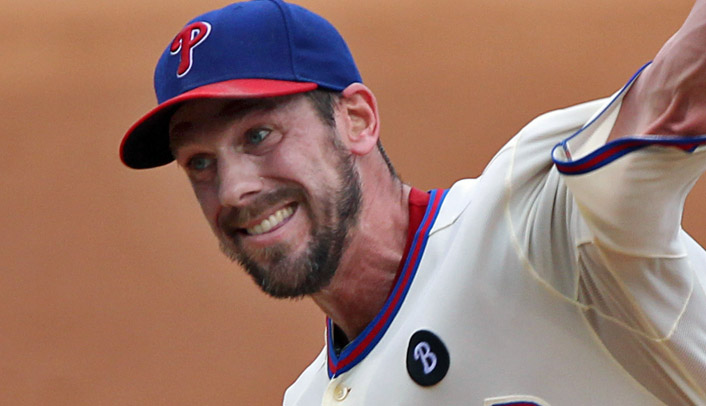 The Phillies had all the pieces in place for an eight-game season series sweep of the San Diego Padres: A warm, summer afternoon, an offense that has been clicking as of late, and Cliff Lee on the hill. Unfortunately, the best laid plans of mice and men...
The Phils got out to an early lead, thanks to an RBI double from Shane Victorino in the first inning, and just like that, it looked like the sweep was well underway on Monday afternoon against the light-hitting boys from San Diego.
However, they did not go down so easily, as they tacked on a four spot in the top of the second off Lee, who was shaky early on and failed to find a groove. Using three doubles and a misplay from Domonic Brown in right, the Padres notched four hits in the top of the second to grab the lead, before adding another run on a sacrifice fly from Ryan Ludwick in the top of the fourth to give them a four run lead.
The Phils fought back but came up short.
It was Lee's seventh loss of the season, and only the second time in 2011 that he has failed to pitch into the fifth. His counterpart Aaron Harang continued to have a nice season with San Diego, as he picked up his ninth win, thanks to a six-inning, four-run effort.

With the loss, the Phillies see their lead in the division cut down to 5.5 games over second-place Atlanta, who opens up a three game set with the Pittsburgh Pirates on Monday night.

The Phils remain home, and will welcome in the San Francisco Giants for a three game set, in what is to be a rematch of the 2010 NLCS.