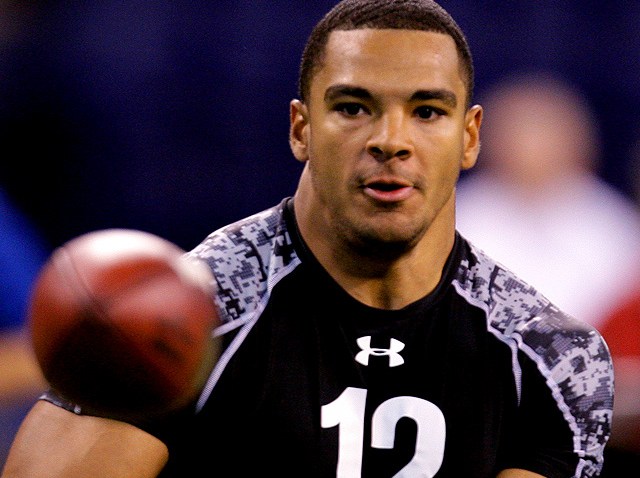 Eagles rookie tight end Clay Harbor has a unique name and he doesn't mind.
"I like my name," the Eagles fourth-round pick said. "It's simple but it's easy to remember."
But how did the Illinois native wind up with a name that could easily be confused for some waterfront town in an M state like Maine, Maryland or Massachusetts?
"It came from my second cousin who actually had the name Clay and my family liked it -- sounded good," he said.
"And a little Cassius Clay -- gotta throw that in there too. I don't know if that had anything to do with it but I would like to think it did."
Cool name aside the 6-foot-3, 252-pound blocker/receiver is making his case at Lehigh to be Brent Celek's back up ahead of Cornelius Ingram. And fans are starting to notice.
"In my college games I'd have 10,000 people -- I come from a smaller school," the Missouri State product said. "Out here I would get more than that at training camp."
"Coming out of a small school people really don't know what to expect from you."
After watching him catch passes for more than a week at Lehigh those expectations are growing.
Each day of Eagles training camp NBCPhiladelphia.com will focus on different Bird trying to soar at Lehigh.