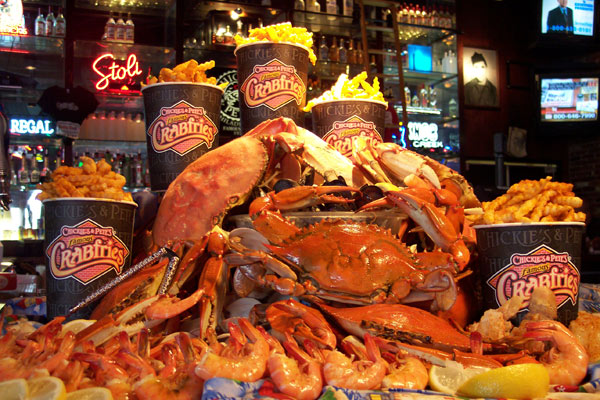 One of Philly's most beloved food franchises where fans gather to root on teams from the Eagles to the Flyers to the Phillies to the Wildcats to the Union can now call itself the best.
Chickie's & Pete's was recently named "North America's Best Sports Bar" by ESPN Mobile.
The sports bar known for its Crab Bus that takes fans from its South Philly location to the ballpark and it's crab fries beat out bars from Anchorage, Alaska; Lincoln, Neb.; New Orleans, La.; Fort Worth, Texas; and even Toronto, Canada in a mobile poll of sports fans.
C&P, which has more than 10 locations, turned to Facebook to thank their fans for the honor:
We thank you all sincerely for taking the time to vote for us, and for spending your free time with your friends and family at our stores!
Please stay tuned for info on how you can join the Chickie's Family in celebrating our latest accomplishment!
If you want to start the celebration early just head over to any C&P location grab a lager and may I suggest you try the Buffalo Chicken Cutlet Sandwich.
This honor seems to be what UWishunu calls, "further proof that Philadelphia is the Sports Capital of the World."