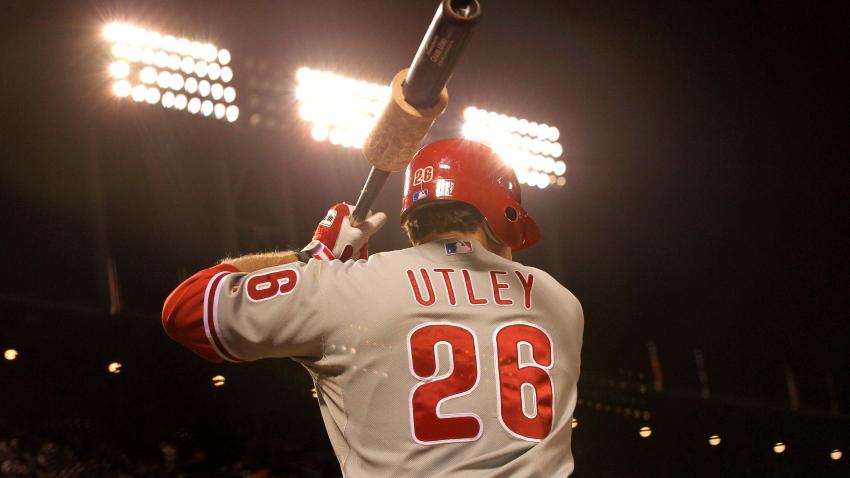 Once again, Chase Utley's season is one big question mark, thanks to a set of knee injuries that threaten to undermine his productivity and turn him into a shadow of his former self. Not only is his 2012 season in jeopardy of being a wash, but going forward, no one really knows what to expect from the Phillies second baseman.
As recently as two years ago, Chase was among the best players in the game and destined for a great career as one of the greatest second basemen of all time. Now? Not so much. Unfortunately, his career trajectory mirrors that of former big leaguer (and current Los Angeles Dodgers coach) Don Mattingly, in that they were both at the top of their game before they were derailed by a series of injuries.
Using that premise, I compared the two careers in a guest piece over at The Good Phight on Tuesday, where I looked at their strikingly similar arcs and how they went from being perennial MVP candidates to shadows of their former selves within the span of less than two seasons.
For Mattingly, it kept him out of the Hall of Fame. Does it hold the same fate for Utley? Even now, I can't say for sure, but I'll let you decide for yourself when you look at the numbers. Obviously none of us can predict what Utley's future holds, but we can only hope it doesn't go the way of Mattingly's.

It's a lengthy read, but if you like analytical stuff and thought-provoking pieces that carry Hall of Fame implications, then you might enjoy reading it on your lunch break in the office.