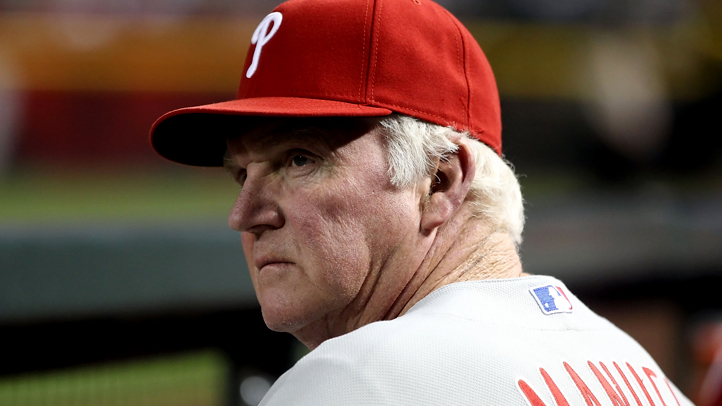 It seems like everyone wants the Phillies to snag themselves a right-handed hitter. Beat writers, bloggers, fans, everyone. These days, you can't walk five feet on the soft, nutrient rich soil of the internet without hearing "Who are the Philles gonna get to bat fifth?"

Even Charlie Manuel wants to know.

The Phils' skipper, who has the unenviable task of filling out a lineup card with what feels like an incomplete roster, was candid in his comments about getting another bat, according to CSNPhilly.com's Jim Salisbury.

"We could use a hitter in our lineup," he said Wednesday afternoon at Busch Stadium. "At least one. We could definitely use a solid right-handed hitter."


The Phillies have had their struggles from the number five spot this season, and are hitting to the tune of a .609 OPS from that spot, the lowest in the batting order outside of where the pitcher hits. Whether it's been Raul Ibanez, Ben Francisco, or Placido Polanco, the Phillies just have not been able to get any consistency with the bat being Ryan Howard.

It's the only pressing need for this team, as they are doing just about everything else well enough to mask the gaping hole in their lineup as they sit comfortably atop the National League East.

There have been quite a few names bandied about in terms of available players, such as Oakland's Josh Willingham, Minnesota's Michael Cuddyer, and San Diego's Ryan Ludiwick. However, the Phillies are stretched pretty thing in terms of payroll, something that they have made abundantly clear throughout the season, so adding additional money could be a bit of a road block.

But knowing Ruben Amaro, it's just another smoke screen. The General Manager has never been deterred by such frivolities like "payroll" in the past, so why start now?