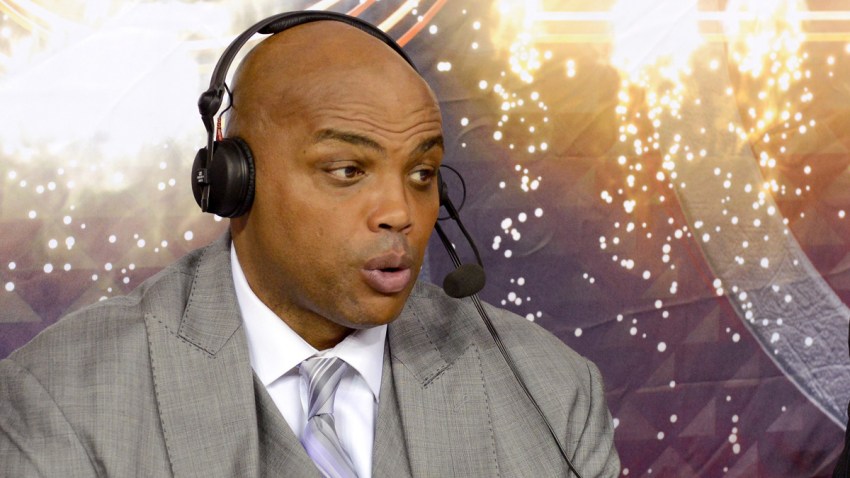 Former Sixers star Charles Barkley is Baptist, but the NBA Hall of Famer is willing to put down dollars to meet Pope Francis when the Roman Catholic Church leader is in Philadelphia next September for the World Meeting of Families.
"Hey, you know what?" Barkley asked sports radio host Mike Missanelli during an interview on 97.5 The Fanatic on Nov. 25. "If they said, I could donate X amount of money to a charity and I got a chance to meet the pope, that would be worth it."
"I [would] try to give him some daps," he said. "The pope has got to have a cool handshake."
Sir Charles' conversation with Missanelli made headlines after he aired his support of the Ferguson grand jury decision and his disdain for the looters — calling them "scumbags."
"Three or four witnesses, who were black, said exactly what the cop [Darren Wilson] said," Barkley told Missanelli. "We can't pick out certain incidents that don't go our way and act like the cops are all bad."
Weighing in on the strife in Ferguson, however, overshadowed his enthusiasm for Pope Francis' visit in one of his adopted hometowns.
"I'm not even Catholic, I'm Baptist," he continued. "It is kinda like when you meet the president, whether you are a republican or a democrat, you respect the office of the presidency."
'That would be something on your bucket list to meet the pope," Barkley said. "It would be really cool to meet the pope."