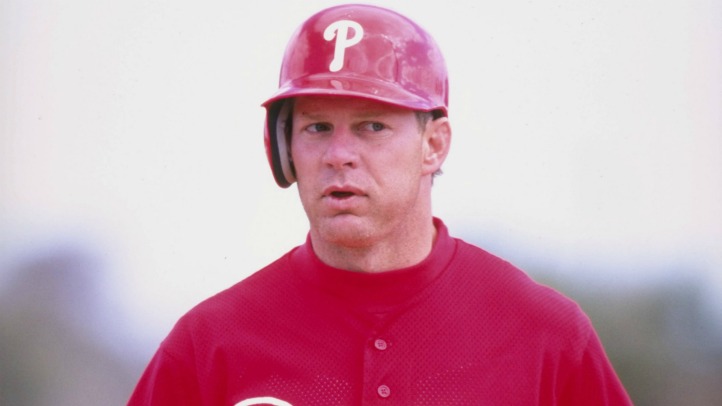 The drama continues for "The Dude."
In the latest twist to the Lenny Dykstra saga, it was announced this morning on the Howard Stern Show that the former Phillies outfielder and noted steroids abuser will be taking the place of White House party crasher Tareq Salahi in a celebrity boxing match this Saturday in Los Angeles against his HGH brethren Jose Canseco.
According to the fight's official site, the event will also include "host Kevin Federline and fighters Michael Lohan, Kato Kaelin, Coolio, Joey Buttafuoco, Amy Fisher, Octomom, Jose Canseco & more." No word on whether Lohan's arrest last week will impact his ability to get in the ring.
"Canseco ruined my career by spreading lies," said Dykstra in a statement." I called Tareq and begged him to let me take his place in the upcoming fight against Canseco."
It's the latest in a string of interesting turns for Dykstra's career after baseball. If you thought selling his 1986 World Series ring or the charges of grand theft auto, embezzlement, exposing himself to prospective housekeepers and drug possession were an interesting rap sheet, this could be the lowest of lows.
Canseco is 1-2-1 in his celebrity boxing career, including a loss to NBC10's own Vai Sikahema back in 2008.
The fight will be live from the Avalon in Hollywood CA. It will be streamed live on FilmOn.com and on Pay-Per-View. Ordering information is at http://www.indemand.com/product/view/259105.