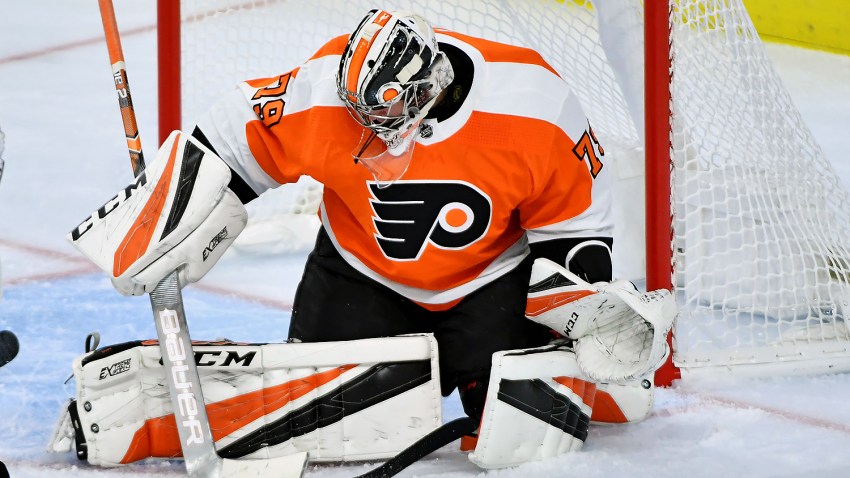 Fans who were left scratching their heads at the announced exclusion of Carter Hart from the Philadelphia Flyer's Stadium Series game against the Penguins now have their answer.
The young goalkeeper will miss out on more than just the Stadium Series game after suffering a "lower-body injury" that will see him sit out at least 10 days, the Flyers announced Saturday. The injury means he'll miss at least the next five games.
The injury may explain why interim head coach Scott Gordon left it until late Friday to announce that Hart would miss the Stadium Series game, though it undercuts Gordon's explanation at the time that the goalie's exclusion for the crucial clash against the Penguins was "what's best for the team."
The exact nature of the injury hasn't been disclosed, but Hart's absence will be a huge blow to the team. The 20-year-old has been instrumental in the Flyers' charge toward the playoff spots, amassing 13 wins, 8 losses and one overtime loss in his 22 appearances since joining the side.
Now, the team faces a critical five-game stretch without Hart.
Brian Elliott will be taking over as starting goalkeeper Saturday as the Flyers look to bounce back from a 5-2 loss to the Tampa Bay Lightning and earn crucial points against the Penguins, who are looking to add to their three-game winning streak.