Kids in their Eagles No. 11 jerseys hung over the railing in the Fargodome for nearly an hour Saturday, waiting, hoping. At times one young girl with a broken leg actually held her breath in anticipation.
Surely the man of the moment was running out with the team or being recognized in some way during the Bison's homecoming game? "Just hang tight," a security guard reassured the girl. "I heard he's coming out with the coaches."
A Carson Wentz appearance seemed certain. People in the overgrown college town of Fargo had talked about it for days. Everyone knew Wentz was back home during his bye week.
His Twitter picture of the buck he bagged bow hunting earlier in the week had elevated him from household name to folk hero status. They'd heard about the commercial he shot downtown Friday. You couldn't turn on a local TV or radio station without seeing or hearing something about Wentz. Heck, the school even had a "Welcome Home Wentz" Snapchat filter inside the stadium.
Minutes before 1 p.m., the lights went down for the Bison football team's homecoming highlight reel. Up popped a draft day footage of Wentz and Roger Goodell holding up an Eagles jersey. The sold-out crowd of 19,000 erupted.[[395734661,C]]
Out ran the players amid ear-covering cheers, but no sign of Wentz. The private, understated guy apparently didn't want the spotlight, or maybe didn't want to take it away from the team he helped lead last year to an unprecedented 5th consecutive championship.
Along the sidelines at North Dakota State University, local reporters speculated Wentz might come down at the end of the first quarter. When that didn't happen, the girl with the broken leg hobbled back to her seat.
You might expect a sense of disappointment from fans, but people in Fargo seem to not only get Wentz, but also embrace his low-profile approach to life.[[395506191,C]]
So don't mistake Wentz's folk hero status for rock-star status. The Wentz narrative goes more like this: Here's a kid who's showing the rest of the country what can happen when you have a gifted athlete with an eidetic memory and discipline that seems void of distraction. Bake that with his faith and Bismarck family values and you get a guy who seems almost too good to be true.
Sports
In partnership with NBC Sports Philadelphia
"Just make sure you tell people in Philly that Carson Wentz makes us proud," said Kimberly Christianson. "No ego. Down to earth."
Echo.
It's almost like everyone has the Wentz talking points.
Humble.
Determined.
Disciplined.
Hates to lose.
Idolizes his brother Zach.
Good kid.
He represents us well.
We're so proud of him.
He'll never change.
What do you think in Philly?
Fargo's collective consciousness is different than Philly's, where outsiders are suspect until proven otherwise. Fargo is the ultimate booster club and right now Carson Wentz has amplified opportunities.
"Oh yeah, definitely he's brought a financial boost to the area," said Roger Gilbertson, one of the owners of Herd and Horns, Fargo's most popular bar for sports fans and NDSU students. Mortgages at the bank where Wentz's dad works now come with an autographed jersey.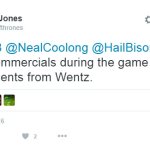 "You guys got a gem," a former Bison player said Saturday night leaving a private party where Carson Wentz and fiancée Melissa Uhrich grabbed time together with friends and former players.
Are they gonna get married?
"They're the real deal," said Brent Tehven, co-owner of Herd & Horns and sales manager of the magazine Bison Illustrated. He's known Wentz for years and flew to Philly for the Eagles first game. Melissa was on the same flight, headed down last-minute, Tehven said, because she wasn't sure if she could get time off from her nursing job.
"I mean think about that for a minute," Tehven said. "Some people might say, 'He's got how much money? And she's worried about a day off?!' But what does that tell you?"
Turns out Wentz actually was at Saturday's homecoming game. He showed up well before it started, almost inconspicuously making his way onto the field. If you didn't know he was the most talked about quarterback in the NFL last week, you would've thought he was just a 22-year-old who came back to hang with his friends and former teammates. Jeans, Bison sweatshirt, baseball hat and farm-boy swagger. Wentz threw the ball a bit while Easton Stick, his old roommate and this year's starting quarterback, warmed up his arm.[[395612791,C]]
And then Wentz made Cameron Winkler's day, stopping to talk and take pictures with the 8-year-old.[[395717171,C]]
During game time he stayed far above the field,going over play sheets in the coaches' booth.[[395591121,C]]
Long after fans emptied out and the clean-up crew was nearly finished, 6'5" Wentz politely declined interviews, making his way back to his white Ram 1500 pickup truck parked in the $5 lot.
"Last year he was just one of the guys. Today he has two security guards," said Fargo newsman and radio talk show host Mike McFeely.
North Dakotans are well aware of the way Philadelphia sports fans can passionately love – or hate – their athletes. But no one seems worried about whether Wentz can mentally handle Philly. People here still tailgate in sub-zero temps and winter conditions that would prompt a state of emergency in Philly.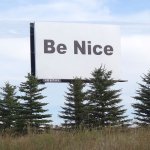 "That's Carson Wentz! Hey Carson!"
Students walking back from their post-game partying glanced inside Herd & Horns. There was Wentz, playing pool, laughing; maybe catching the last gasp of his cocooned life. The air was crisp, 54 degrees, above average for fall in Fargo. A small crowd started to gather. Some people got right up on the smokey-colored plate glass bar front to get a better look.
Doors were locked. Chairs already up on table tops, floors swept and mopped in every room but one. Inside, one of the owners was doing his best to give Carson Wentz some uninterrupted time with friends, his fiancée and former players.
"Pretty quiet in there, huh," he asked a worker who was running another plate of hot wings into the room at 1 a.m. Sunday for Wentz and the dozen or so people left.
"Not so much anymore," the server said. "I think they're finally gettin' going in there."