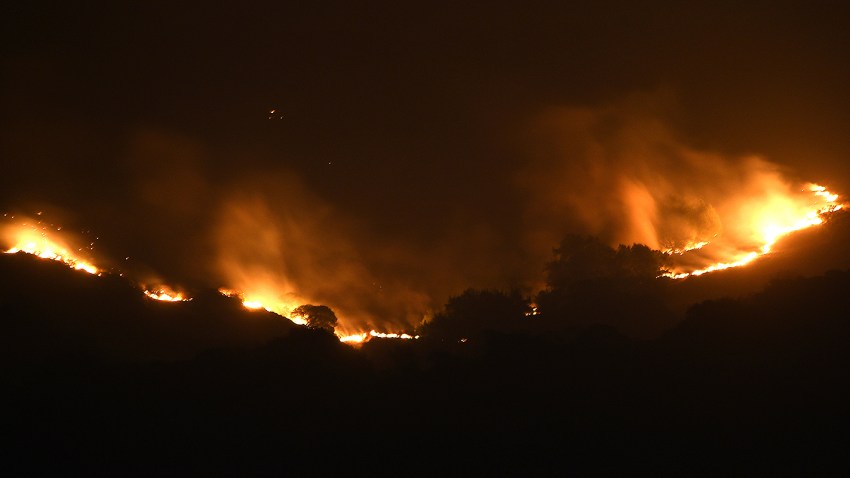 COSTA MESA, Calif. - The Los Angeles Rams were forced to cancel their Wednesday practice because of wildfires in Ventura County, California and the air quality near their practice facility.
Instead of a full practice on Wednesday, the Rams instead will have a walkthrough as they begin to prepare to face the Eagles on Sunday.
While the Eagles are staying in Southern California for the week, their practice schedule isn't expected to change. Starting Wednesday, the Eagles are practicing in Anaheim, which is about 70 miles southeast of where the Rams practice in Thousand Oaks.
According to ESPN's Alden Gonzalez, the Rams' having a walkthrough on Wednesday is not as hindering as you might expect. Several veterans normally take rest days and Thursday is their bigger day of practice.
The Rams will determine if they need to practice somewhere else on Thursday and if they do, they already have a place in mind, according to Gonzalez.
Here's a video to give you an idea of how massive this fire is:
Not the typical morning commute... pic.twitter.com/kJIOQeqsIK— A. Mutzabaugh CMT (@WLV_investor) December 6, 2017
Copyright CSNPhily