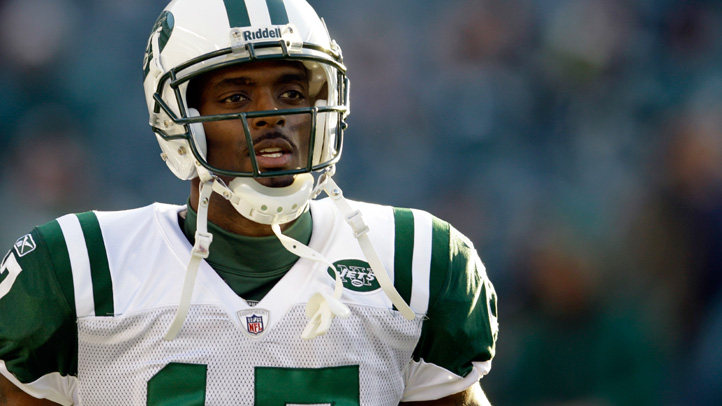 After weeks of rumors Plaxico Burress made it clear.
The wide receiver wants to be a Philadelphia Eagle.
Burress told 97.5 The Fanatic's Brian Baldinger and Harry Mayes that he would love to play with the Eagles and Michael Vick.
"Nothing else would make me happier" than coming to Philly, Burress told The Fanatic.
Burress went on to say that he talks with Vick often and not just about football.
But when it comes to football...
"I believe he can bring a championship to Philadelphia," Burress said.
Burress has something in common with Vick. He spent two years away from the NFL serving prison time after pleading guilty to a weapons charge.
The 6-foot-5 receiver would give Vick a big target especially in the red zone. The 34-year-old caught 45 balls for 612 yards and eight TDs last season with the New York Jets -- his first season back in the NFL.