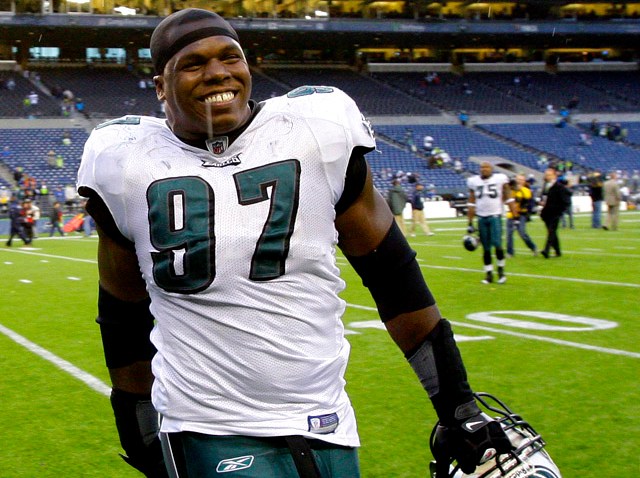 On second look Eagles starting defensive tackle Brodrick Bunkley's season might not be over after all.
Football Night in Philly's Howard Eskin tweeted the news Tuesday night:
"Just got word that Eagles DT Broderick Bunkley does NOT need surgery on his elbow on advice of Dr. James Andrews. May play on Sunday."
Hold on for a second. Didn't Andy Reid just tell Eskin a day earlier that Bunks had ligament damage and was likely headed for Injured Reserve?
Hold on did Reid lie? Is this another "Kevin Kolb is my starter" type of instance?
It doesn't seem that way.
Often a diagnosis can change -- especially after a doctor of Andrews' expertise gets a look at the injury.
Some players with this injury have surgery and some don't -- it can depend case to case.
It's likely that Reid's original dire declaration was a bit premature and that Bunkley could be in uniform when the Birds face the Falcons on Sunday. Guess that means that Jeff Owens won't be getting the call from the practice squad.