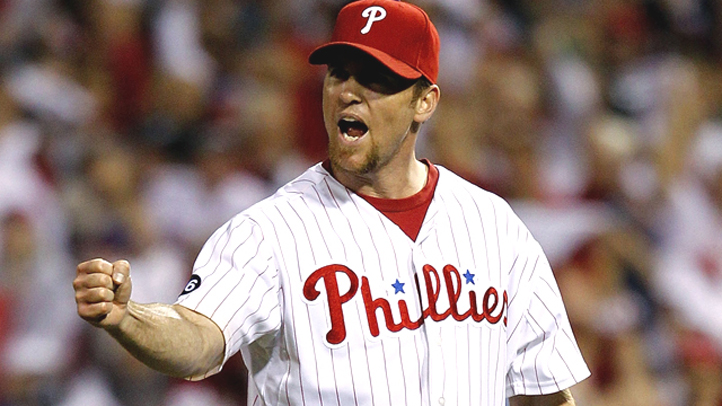 Brad Lidge has made his long awaited return to the Phillies, as he has been activated from the disabled list for Friday night's game against the San Diego Padres, according to ESPN's Jerry Crasnick.

The right-hander, who has yet to pitch a Big League game in 2011 due to injuries to both his pitching elbow and shoulder, is not expected to return as the closer, but likely as a 6th or 7th inning guy that bridges the game to the arms of Antonio Bastardo and Ryan Madson.

It's been an interesting time in Philly for Lidge, who had an utterly unstoppable 2008 season, where he was a perfect 48-for-48 in save opportunities between the regular season and the postseason. He followed that up with an injury-prone 2009 season that saw him put up a 7.21 ERA while being demoted from the closer's role, before returning to form in 2010, where he notched 27 saves to go along with a 2.96 ERA.

With two months to go, Lidge could very much be the x-factor in the back end of the bullpen. If his oft-injured arm can stay healthy for the final few months of the season, and if he can stay relatively issue-free concerning his control issues, then the already strong Phillies' pen just got quite a bit deeper, and his performance over the next week will certainly have quite an impact on whether or not the Phillies choose to pursue another arm for the bullpen.

As a result of Lidge's return, the Phillies have designated Danys Baez for assignment. Baez, who signed a two-year deal prior to 2010, has been a much maligned reliever in his time in red pinstripes, thanks to a 5.81 ERA over 80 games between this and last season. His lone highlight reel moment came earlier this year, when he tossed five shutout innings in a 19-inning contest against the Cincinnati Reds on May 25th.