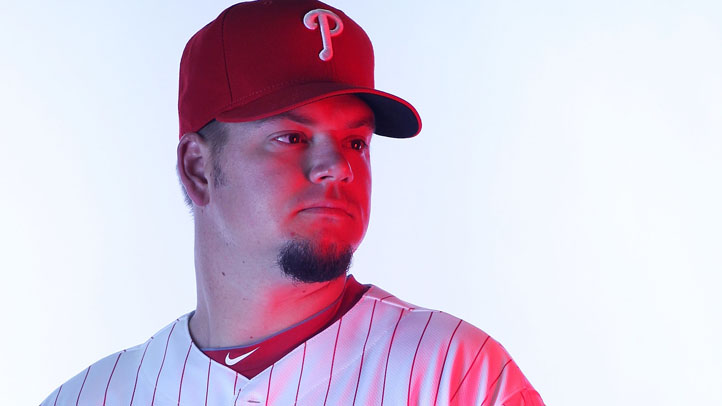 Guess who's back, back again, Blanton's back, tell a friend.
That's right Joe Blanton, the forgotten fifth starter of the Phillies lauded rotation, returned to roster Monday after spending three and a half months on the disabled list with inflammation in his throwing elbow.
The righty is 1-2 with a 5.50 ERA in six starts for the Phightins this season. He was also on the DL back in late April to May.
It's unclear right now how the Phillies plan to use the 30-year-old hurler but for now he seems destined for the bullpen as he builds up arm strength.
Besides Blanton, right-handed reliever/starter Kyle Kendrick returned from the paternity leave list Monday. Kendrick and his wife Stephanie welcomed a daughter over the weekend, the team said.