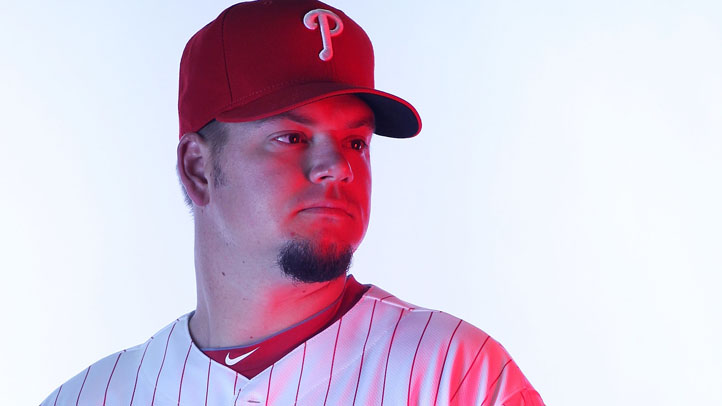 The Phillies made it official Monday afternoon -- Joe Blanton is back in the rotation.
The Phightins fifth starter was activated from the disabled list after missing time with a right elbow injury.
And Blanton is being thrown right back into the pool as he starts Monday night against the second-place Marlins.
In four starts with the Phils this season the righty is 0-1 with a 5.92 ERA.
He takes catcher Carlos Ruiz's spot on the roster. Chooch was put on the DL Sunday after missing a slew of games with a back injury.
Blanton's return also doesn't spell the departure of Vance Worley. The rookie is 2-0 with a 0.75 ERA in two starts for Blanton. But Worley could see more major league action with Roy Oswalt now on the mend.