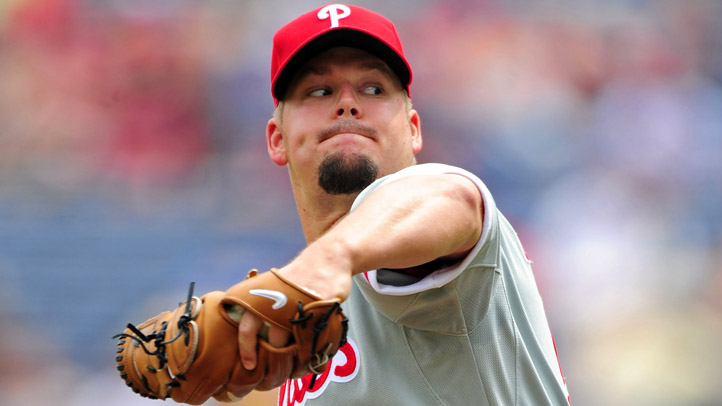 On staff of aces it took the forgotten fifth starter just two hours and two minutes to notch the Phillies first complete game shutout of the season.
Righty Joe Blanton needed just 88 pitches Thursday to beat the Braves 4-0 in Atlanta. Blanton's three-hitter was his first as a Phillie and the first he has thrown since June 2007.
The bullpen needed a break after Wednesday night's wild 15-13, 11-inning loss. Blanton, who is a free-agent-to-be at season's end, gave it to them. He walked none and threw 76 percent of his pitches (67) for strikes.
Blanton (3-3) got all the offense he needed in the first inning when Jimmy Rollins scored on a Hunter Pence sacrifice fly off Braves starter Randall Delgado (2-3).
Laynce Nix and Shane Victorino padded the lead with homers.
The win moved the Phils to 13-13 on the season and within three games of the first-place Nationals with a three-game weekend showdown coming up in Washington. Righty Kyle Kendrick, 0-2) takes on Nats' ace Stephen Strasburg (2-0) in the opener.