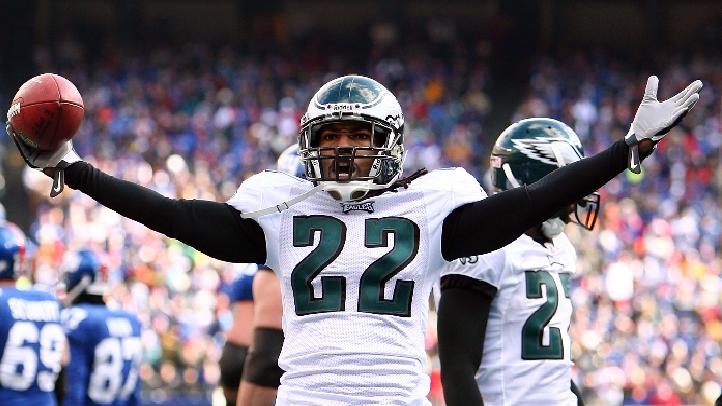 Asante Samuel had a rough second preseason game, giving up one of the worst touchdown receptions in recent memory. If you missed the game, just picture a Steelers receiver jogging into the end zone for an uncontested throw-and-catch from Ben Rothlisberger.
If everyone else hadn't also looked so bad, and if the game had actually counted for anything, you can bet Eagles fans and commentators would be livid at Samuel for giving up such a weak touchdown. We've come to accept Asante's gambles because he gets more interceptions than any other cornerback in the NFL. Plus, last year Samuel finally gained the respect he lacked when he was first signed as a free agent. Opposing quarterbacks rarely targeted him, and when the ball did come his way the average gain was minuscule.
Samuel is widely regarded as one of the top five corners in the NFL. Yet, a few weeks back, when the Eagles dipped into their pocketbooks to sign Nnamdi Asomugha, I suggested that having two of the best corners on the field at the same time might expose flaws in their games previously uncovered. That's because a great cornerback, if he is substantially better than his partner on the other side of the field, will mostly push quarterbacks to avoid him.
Last year's Eagles were a great example. Ellis Hobbs and Dimitri Patterson were awful at right cornerback. Some of Asante's success in 2010 was the result of quarterbacks picking on the easier targets. When he knew the ball wouldn't come to him except in certain situations or with the quarterback under pressure, Samuel could read and react to the pass, take gambles, and jump routes.
With Asomugha and Dominique Rodgers-Cromartie replacing Hobbs and Patterson, quarterbacks will probably look back to Samuel's side more often and exploit weaknesses he never had to hide. That was my qualitative judgment, anyway. What about quantitative?
I went back through the pass coverage statistics helpfully compiled by Pro Football Focus for the last three seasons. As you might recall, Asante had a rather poor season in 2008, especially considering he had just received a $57 million contract. Samuel only had four interceptions and was largely outplayed by Sheldon Brown. In 2009, Samuel stepped up his game, grabbing a league-leading nine picks as Sheldon Brown showed signs of age. Last season, with a bunch of junior varsity players at right cornerback, Asante had his best season yet.
Seeing a trend? You will if you look at the graph below. I've plotted Samuel's targets per coverage snap on the left axis, designated in blue. In red and on the right axis is the yards given up per target by Samuel's counterparts at cornerback.
As you can see, in 2008, Brown and Joselio Hanson allowed a meager five-and-a-half yards per attempt. That corresponded to Samuel being targeted on 16-percent of his coverage snaps, and his worst season in midnight green. Over the following two years, receptions and yardage against the other Eagles corners spiked. At the same time, Asante saw the ball a lot less. During his great 2010 campaign, Samuel was targeted more than a full third less than he was in 2008.
Now these are only correlations and may not tell the full story. Perhaps 2008 was an off-year because Samuel was still learning the Eagles defense. Maybe his improved play caused both the decline in targets and contributed to his compatriots having a worse time. It's very possible that having a better corner opposite Asante will actually allow him to gamble more and produce better results.
But this data at least raises questions. Once the season begins, we can closely watch Samuel's play to see what, if anything, changes.