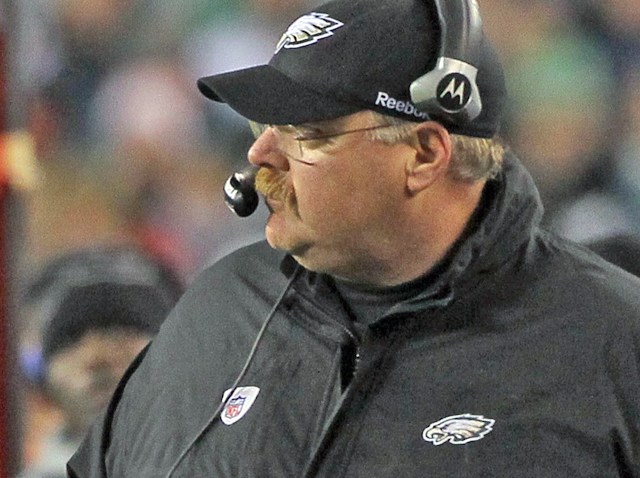 "We left some plays out on the field on all three phases."
The words of coach Andy Reid the day after his Eagles once again had a promising season end in defeat.
Instead of analyzing Big Red's words or trying to make any excuses for the Eagles 21-16 defeat to Green Bay, we've decided to let Reid's words do all the speaking.
"I mentioned that there were some good things and there were some things we need to work on. Obviously the third down situation on both sides of the ball was a huge factor and we have to do a better job of getting off the field and staying on the field from an offensive standpoint. And special teams were a factor.
"The obvious, we know we need to get better in the red zone on both sides of the football. We know we need to do better on third down on both sides of the football and we need to eliminate the penalties that we've had over the last few years.
"…When you add up the penalties and the efficiency on third down and you're playing a playoff game against a good football team, you obviously can't do that.
"We were all greedy at the end, which you have to be, and we wanted to advance and we just didn't play well enough there to do that.
"Do I want (Vick) back? I would like them all back.
"I think one of the things that benefits Michael is he can step back and now look at this body of work that he's had here and he can go through a self-scout, the coaches can go through a self-scout, and so both parties can get to know each other even better and learn.
"We weren't able to finish it off. The off-season is important. It's important for the coaches and it's important for the players.
"I like prime rib and I'd love to win a Super Bowl. So I'm hungry for both if you understand where I'm coming from."