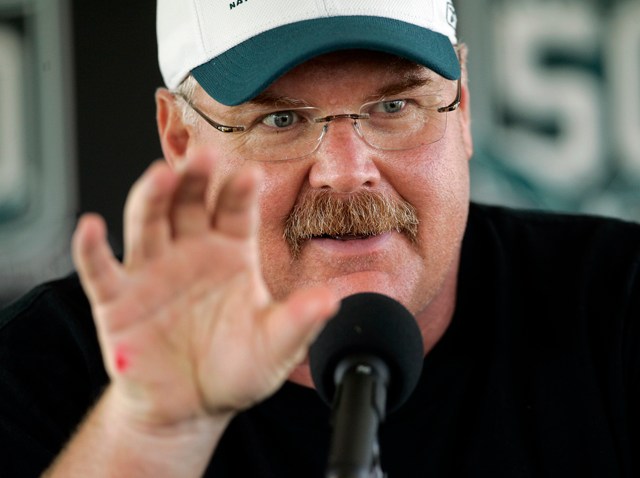 After 16 seasons Jeff Fisher's stint with the Titans is over.
"The Tennessee Titans and Jeff Fisher have agreed to part ways and Fisher will no longer be the head coach of the team," the team said Thursday night.
With Fisher on the way out, Eagles head coach Andy Reid can finally stake claim to an NFL crown.
Big Red is now the longest-tenured coach in the NFL.
Yeah!
Reid's longevity shows his ability to dodge the revolving door of NFL coaching but it could be bittersweet news to most Eagles fans frustrated by the lack of a Super Bowl on the big guy's resume.
So use this space to give your thoughts on Reid. Is it a good thing or bad thing that Reid -- the most-winning coach in Eagles history -- has called Philly home for 12-plus seasons?