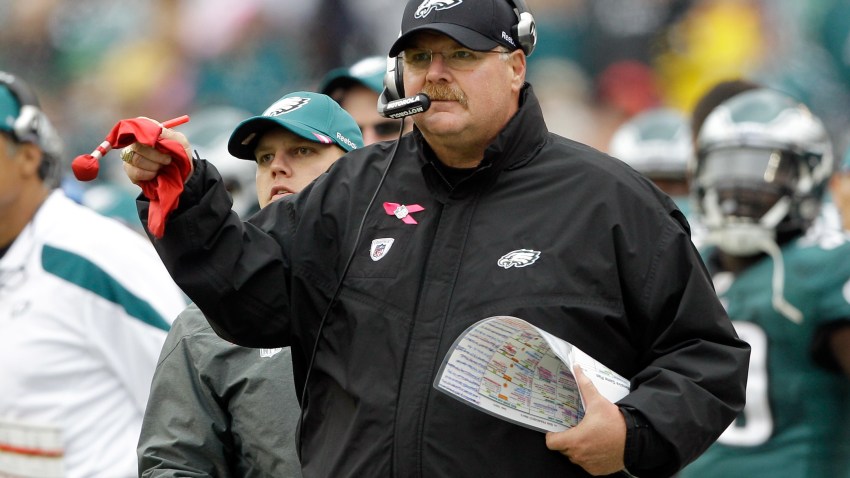 In his post game press conference Andy Reid had this to say about the Eagles performance:
"Absolutely terrible job by myself and my football team today. When you have the lead in the National Football League, you build on it and you continue to score points when given the opportunity. In all areas we were terrible today. We had a lot of yards, but we didn't punch it in, and we were just 2-for-7 in the red zone. Defensively, we gave up three scoring drives in the second half. Our young kicker [Alex Henery] has got to figure it out too, just like everybody else on our football team. When you have opportunities to score points, you score points."
For a coach that often says little to nothing after a loss, Big Red seemed to speak his mind after Sunday's disgraceful collapse against the San Francisco 49ers. Although there was some "I need to put our players in a better position to win," overall Reid said what needed to be said: that was a terrible performance by pretty much everyone. There are few silver linings after this loss.
That's because this loss wasn't just a single game. It represented the entire season up to this point. None of the problems that we've seen since the preseason have been addressed. There are major holes on defense. The coaching is suspect at best. The offense gains big yardage in the middle of the field but either fails to convert to touchdowns or turns it over once they enter the red zone.
This team is in major trouble. They haven't had a worse start since Reid's inaugural season of 1999. They haven't lost three-straight games since 2007. And considering the expectations of and the talent on the Eagles since the offseason, that is both unacceptable and scary.
Reid was frank to the public after the game, probably because he was as disgusted with the season so far as the fans are. Now we'll wait and see if he has any answers to rescue this sinking ship.