Snowboarder Shaun White apologized Wednesday for dragging a U.S. flag on the snow after his dramatic gold medal victory in the men's halfpipe, but said he did not know he had let the flag touch the ground.
"I remember being handed the flag but I was trying to put my gloves on and hold the flag and get board," he told reporters afterward. "Honestly, if there was anything, I definitely didn't mean any disrespect."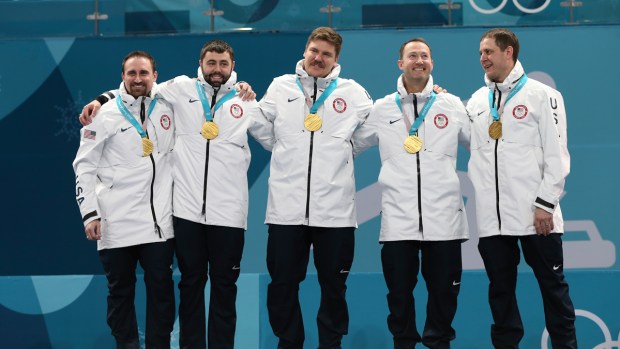 These US Athletes Won Medals at the 2018 Winter Olympics
"The flag that's flying on my house right now is way up there. So sorry for that," White continued. "But I'm definitely proud — very proud — to be a part of Team USA and being an American and to be representing for everyone back home."
White reclaimed his Olympic halfpipe title, landing back-to-back 1440s to knock Japan's Ayumu Hirano out of the top spot, and at the same time won the United States' 100th all-time gold medal at the Winter Olympics.
But White, who also won his third gold medal, immediately got criticism on Twitter for allowing the flag touch the ground several times while he was overcome with emotion following his career-capping performance.
One of the harsher tweets reported by the Washington Post: "@shaunwhite way to be classy. You win the gold medal and then proceed to drag the American flag across the ground. No respect. No excuses for this."
@shaunwhite clearly thinks the American flag is a door mat. Have some respect kid!!! The flag isn't a prop for your next my dew marketing campaign. #usa#flag#respect#shaunwhite#olympics#america

— Daniel Adams (@danomite24) February 14, 2018
So it's ok to drag and step on the #usa #flag if your an Olympian like #ShaunWhite - but seriously #GOATpic.twitter.com/oxCQwj7bc5

— Nathan Lewalski (@tridetroit) February 14, 2018
How are people like this real? They're literally insane and there's so many out there.... he just won the gold medal for the country and you're worried about his flag etiquette? #ShaunWhitepic.twitter.com/V5mFmvbY3Y

— Pranav Chopra (@Pranav_c0) February 14, 2018
Latest From Pyeongchang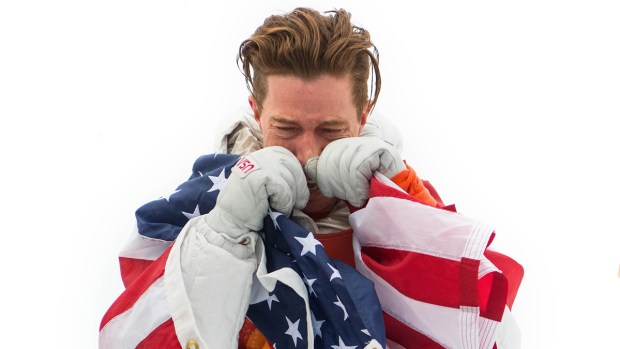 Feb. 14 Olympics Photos: Shaun White Wins 100th Gold for US
Is an Olympic Skateboarding Medal Next for Shaun White?