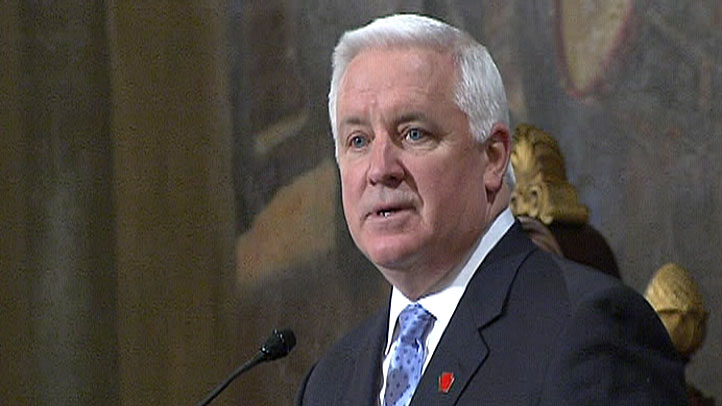 A new poll shows Pennsylvanians' views of Gov. Tom Corbett differ markedly along gender lines as he approaches six months in office.
A Quinnipiac University poll released Tuesday shows Pennsylvanians as a whole remain divided over Corbett, with 39 percent approving of the job he's doing and 38 percent disapproving. That's similar to April's poll results.
But men and women have much different impressions of Corbett's performance compared to the previous Quinnipiac poll. Tuesday's results show 30 percent of female respondents approved compared to 48 percent of men.
The 18-point gap is more than twice the 7-point gender gap in the April 27 poll.
Voters disapprove 52 - 33 percent of the way Corbett is handling the state budget.
"Gov. Tom Corbett gets a mixed overall approval rating, despite getting a negative approval rating for his handling of the budget. Voters like him personally more than they do his policies," said Tim Malloy, assistant director of the Quinnipiac University Polling Institute.
The telephone survey of 1,277 registered voters was taken in the week that ended Sunday. The sampling error margin is plus or minus 2.7 percentage points.
Copyright AP - Associated Press