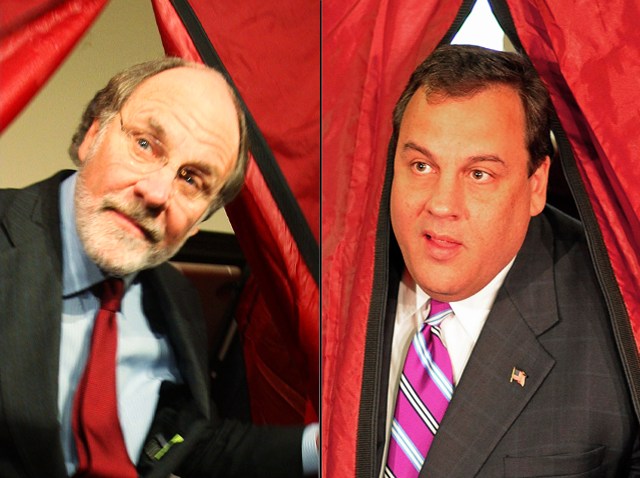 There are nearly twice as many people making $100,000 or more a year in Gov. Chris Christie's administration than there were in former Gov. Jon S. Corzine's.

An Associated Press analysis has found that while Christie, a Republican, is proposing laying off 1,300 state workers, he is spending nearly $2 million more on annual salaries than did his predecessor, a Democrat.

Eighteen people made $100,000 or more in 2009 under Corzine, according to an Asbury Park Press online database of 2009 public payroll records. According to payroll records posted on Christie's website on April 8, 34 people in his administration make six figures -- including the governor himself, who makes $175,000.

Corzine's payroll was $7 million last year for 103 employees listed under the governor's office.

Christie's payroll is $8.9 million for 117 people. That figure doesn't include Lt. Gov. Kim Guadagno, who makes $141,000 but also serves as the secretary of state.

Using Christie's figures and those from the Asbury Park Press, the average salary under Corzine was $67,961; the average under Christie is $76,068.

Christie spokesman Mike Drewniak disputed the difference in salaries, saying Corzine parked staff members in other departments to make it look as though there were fewer people on his payroll.

Drewniak said he would issue a statement with more details.

Drewniak also pointed to the fact that the front office and press office have to staff the lieutenant governor, a position that is new this year. Also, since Corzine was single, there was no staff needed for a first lady. One person is assigned to work for first lady Mary Pat Christie. Cam Henderson, the director of protocol, makes $125,000 annually.

Corzine and his spokesman were in Asia on Monday and couldn't immediately be reached by telephone for comment.

Sen. Paul Sarlo, chair of the Senate Budget and Appropriations Committee, said the salary findings were a concern.

"I've always maintained that as we go through this budget process we are going to make sure there is a shared sacrifice by all here," said Sarlo, a Democrat.

Facing a nearly $11 billion structural deficit, Christie has proposed a $29.3 billion budget that slashes education spending by $819 million, foregoes pension payments, cuts aid to cities and towns by $450 million and calls for a 2.5 percent local spending cap. He has pressured teachers to accept a one-year wage freeze and contribute 1.5 percent of their salaries toward health case costs.

Steve Lonegan, the more conservative Republican candidate Christie defeated in the GOP gubernatorial primary last June, said Christie was being hypocritical in asking towns, cities and teachers to tighten their belts while growing the size of the governor's office.

"The governor is telling local communities to tighten their belts while he is overspending," Lonegan said. "The governor needs to lead by example."
Copyright AP - Associated Press