President Barack Obama excoriated Donald Trump's vision of America Wednesday night as he endorsed Hillary Clinton, telling Democrats Trump was betting he could get win in November by scaring enough people into voting for him.
"That is another bet that Donald Trump will lose," Obama said. "Because he's selling the American people short."
Here are the top moments of Obama's speech and of the rest of the third day of the Democratic National Convention, inside the convention hall and out.
"We Don't Look to Be Ruled"
'She Never, Ever Quits,' Obama Says of Clinton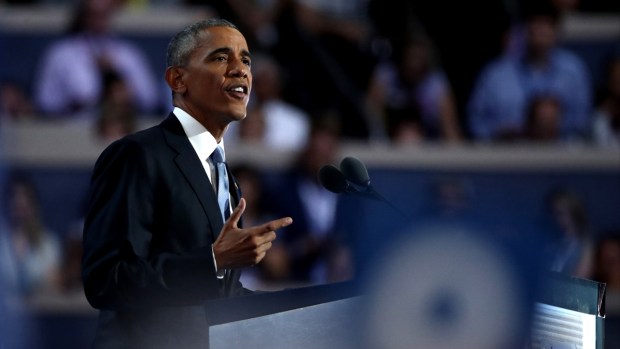 Obama told the DNC he was ready to pass the baton to Clinton and asked his audience to reject cynicism and fear and summon what was best in the country.
"Tonight, I ask you to do for Hillary Clinton what you did for me," he said. "I ask you to carry her the same way you carried me. Because you're who I was talking about 12 years ago, when I talked about hope. It's been you who've fueled my dogged faith in our future, even when the odds are great, even when the road is long."
This election was not a typical one between Democrats and Republicans, he said. Republicans at their convention last week had presented a deeply pessimistic vision of a country turning against each other and away from the rest of the world.
"And that is not the America I know," he said. "The America I know is full of courage, and optimism and ingenuity. The America I know is decent and generous."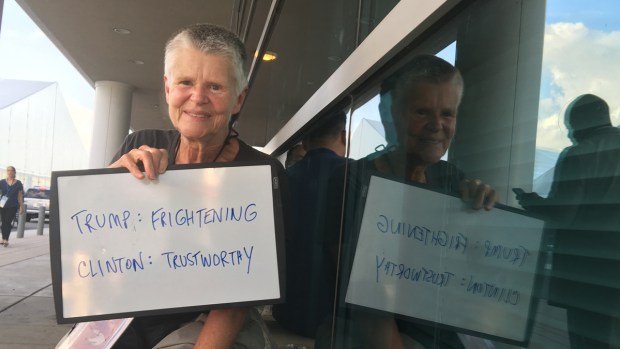 DNC Attendees Share Their Opinions on Candidates
The United States does not depend on any one person, Obama said. It has never been about what one person says he will do but about what the country can achieve together, he said.
"We don't look to be ruled," he said. "Our power comes from those immortal declarations first put to paper right here in Philadelphia all those years ago. We hold these truths to be self-evident, that all men are created equal, that together, We, the People, can form a more perfect union."
There had never been a man or woman more qualified than Hillary Clinton to serve as president, he said, not him, not Bill Clinton.
He acknowledged that Clinton had critics and had made mistakes, but compared her to the kind of citizen Teddy Roosevelt had once described — not timid souls on the sidelines but in the arena.
"Hillary Clinton is that woman in the arena," he said. "She's been there for us - even if we haven't always noticed. And if you're serious about our democracy, you can't afford to stay home just because she might not align with you on every issue. You've got to get in the arena with her, because democracy isn't a spectator sport. America isn't about 'Yes he will.' It's about 'Yes we can.'"
"Lying Is Second Nature to Him"
Tim Kaine Mocks Donald Trump's Common Phrase: 'Believe Me'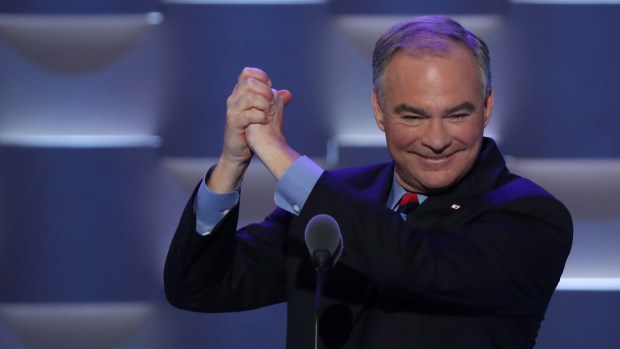 Vice presidential candidate Tim Kaine of Virginia, a U.S. senator and the state's former governor, mocked Trump's credibility and his repeated use of the phrase "believe me."
"Believe me?" Kaine asked. "Believe me?"
Trump's ghostwriter on "The Art of the Deal" has said that lying was second nature to him, Kaine said. U.S. Sen. John McCain's former economic adviser said that Trump's policies would result in the loss of 3.5 million jobs. His tax plan would leave the country $30 trillion debt, according to an independent assessment, he said. Charity after charity believed Trump when he said he would contribute to them, he said.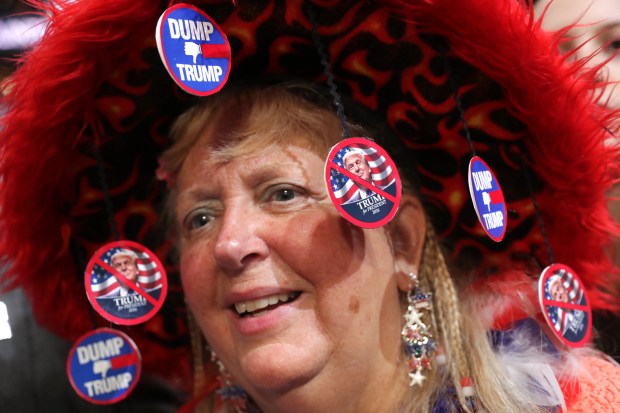 Standout Style at the Democratic National Convention
"Folks, you cannot believe one word that comes out of Donald Trump's mouth," he said as the audience chanted "Not one word."
"Our nation is too great to put it in the hands of a slick-talking, empty-promising, self-promoting one-man wrecking crew," he said.
Bloomberg: "I'm a New Yorker and I Know a Con When I See One"
Michael Bloomberg Blasts Trump's Business Acumen
Vice President Joseph Biden and former New York City Mayor Michael Bloomberg, another billionaire businessman from New York, went on the attack, calling Trump in succession a man of unbounded cynicism and a hypocrite.
His lack of compassion and empathy can be summed up in one of Trump's favorite phrases, Biden said: "You're fired."
"He's trying to tell us he cares about the middle-class," Biden said. "Give me a break. That's a bunch of malarkey."
'How Can There Be Pleasure in Saying, 'You're Fired'?'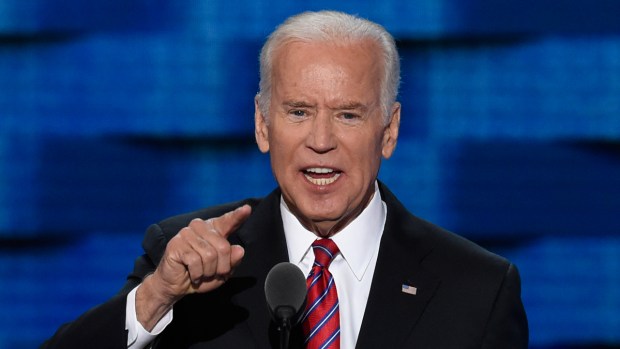 America is strong and has held together because of its middle class, Biden said. When the middle class does well, the rich do very well and the poor has hope, he said.
"This guy doesn't have a clue about the middle class, not a clue," Biden said.
"He has no clue period," he added and the phrase quickly became a refrain on the convention floor.
Trump is appealing to fear, but Americans never bow, never bend and never break, Biden said.
"We are America, second to none, and we own the finish line," he said.
Bloomberg spoke to the convention as an independent. He was there, he said, to urge other independents to unite around the candidate who could defeat a dangerous demagogue.
"I built a business, and I didn't start it with a million-dollar check from my father," he said.
Bloomberg belittled Trump's business experience, calling attention to his bankruptcies, the lawsuits brought against him and the contractors who said he had cheated them.
A Look Inside the 2016 Democratic National Convention
He said he watched Clinton work with Republicans in Congress to get the money New York City needed to recover from the Sept. 11, 2001, terror attacks. He did not always agree with her, but she always listened, he said.
"Truth be told, the richest thing about Donald Trump is his hypocrisy," he said. "He wants you to believe that we can solve our biggest problems by deporting Mexicans and shutting out Muslims. He wants you to believe that erecting trade barriers will bring back good jobs. He's wrong on both counts."
"Russia, If You're Listening"
Trump Says He Hopes Russia Finds Clinton's Missing Emails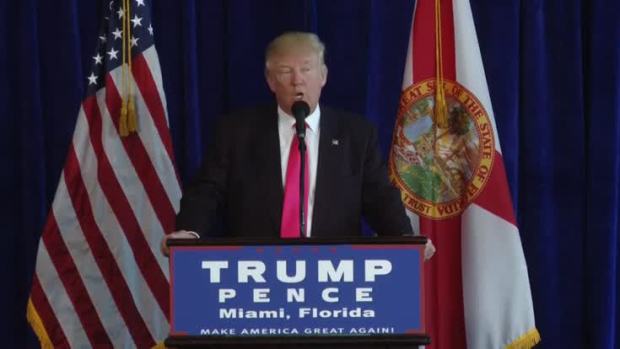 Far from the Democratic National Convention, Donald Trump caused a stir on Wednesday when - at a time Russia is suspected of trying to interfere in the U.S. presidential election - he appeared to ask Russia to hack into Hillary Clinton's emails.
"Russia, if you're listening, I hope you're able to find the 30,000 emails that are missing," Trump said during a news conference in Florida. "I think you will probably be rewarded mightily by our press."
His comments immediately drew condemnation, with the Clinton campaign accusing Trump of encouraging a foreign power to conduct espionage against his opponent.
"This has gone from being a matter of curiosity, and a matter of politics, to being a national security issue," Jake Sullivan, a Clinton spokesman, said.
Paul Ryan, the Republican speaker of the House, called Putin a "devious thug" who should stay out of the U.S. election.
Wildest Moments in Convention History
Trump has said he doubted Russia was behind the hacking of the Democratic National Committee computer servers, but U.S. intelligence believe it was.
Clinton has said she deleted 30,000 emails from her personal email server, received while she was secretary of state, before turning others over to the U.S. State Department. FBI Director James Comey criticized Clinton's use of a private email server but recommended against her prosecution.
"Strong Women Get Things Done"
DNC: Watch the Moment Where Gabby Giffords Walks Onstage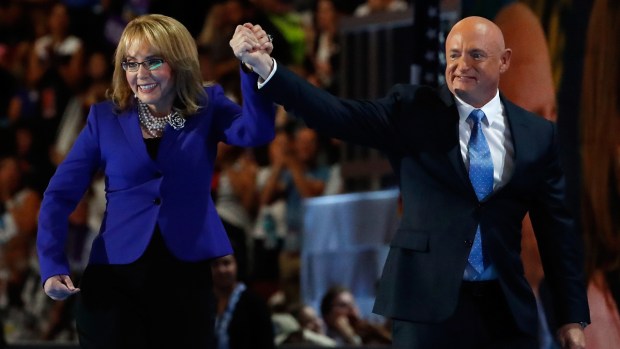 Former U.S. Rep. Gabrielle Giffords, shot in the head when a man opened fire at a constituent meeting five years ago, walked onto the stage on the convention's third night to endorse Clinton as the candidate who would be able to stand up to the gun lobby.
"Speaking is difficult for me, but come January I want to say these two words: 'Madame President,'" she said.
She described Clinton as a tough and courageous woman who would fight to make families safer.
"In Congress I learned a powerful lesson: Strong women get things done," she said.
Giffords was among those touched by gun violence to speak — survivors or the relatives of whose who had been killed. They demanded what they called common-sense gun legislation, expanded background checks and other similar measures.
Giffords' husband, former astronaut U.S. Navy Capt. Mark Kelly, said Clinton would work to close loopholes governing who could buy weapons. Clinton is ready to take on one of the country's greatest moral failings at home -- the gun violence that is tearing up so many communities, Kelly said.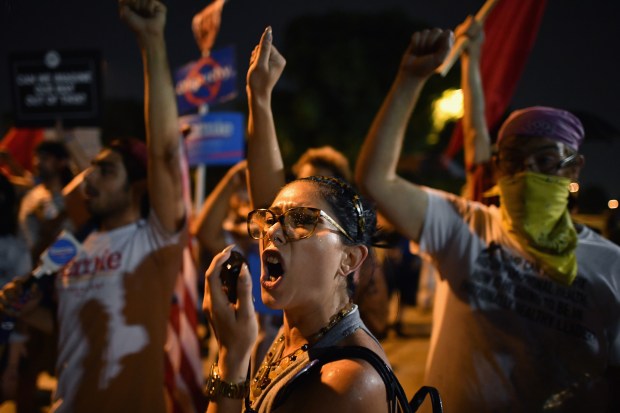 Protests, Marches and More From the DNC in Philly
Erica Smeglieski, the daughter of the Sandy Hook Elementary School principal who was shot to death with five other staff members and 20 schoolchildren in Newtown, Connecticut, said she did not want to be addressing the convention. She wanted to be at home watching the convention with her mother, Dawn Hochsprung, with whom she had planned her wedding, she said.
"My mom was murdered so I'm here," she said. "I'm here for the mothers and daughters who are planning weddings so you get to watch your daughter walk down the aisle."
Felicia Sanders and Polly Sheppard, survived the shooting at the Emanuel AME Church in Charleston, South Carolina, during Bible studies. Sanders said her son's last words were, "We mean you no harm." Two days later she forgave the shooter, she said.
Sheppard said the shooter, like those in Orlando and Dallas, had hate in his heart.
"Love never fails and so I choose love," she said.
Christine Leinonen's son was killed in the massacre at the Pulse nightclub in Orlando. It takes five minutes for a church bell to ring 49 times for the victims but only a minute to fire 30 rounds with the weapon used to shoot her son, she said.
When she went into labor with her son, said Leinonen, who was then a Michigan state trooper, her weapon was placed in a safe. She did not object because she knew common sense gun policy saves lives, she said.
"Where was that common sense the day that he died," she asked.
Emilie Plesset contributed information to this article.