UPDATE: Mike Pence will join presidential nominee Donald Trump at a King of Prussia event instead of heading the the central Pennsylvania farm Tuesday.
---
Republican vice presidential candidate Mike Pence will be campaigning in central and western Pennsylvania on Tuesday.
Pence is scheduled to hold a rally at Brubaker Farms in Mount Joy at 11:30 a.m. before traveling to Westmoreland County Community College. That's where he's scheduled to hold another rally at 2:30 p.m. before traveling to Eau Claire, Wisconsin for a joint rally with Republican presidential candidate Donald Trump that evening.
Pence is the governor of Indiana.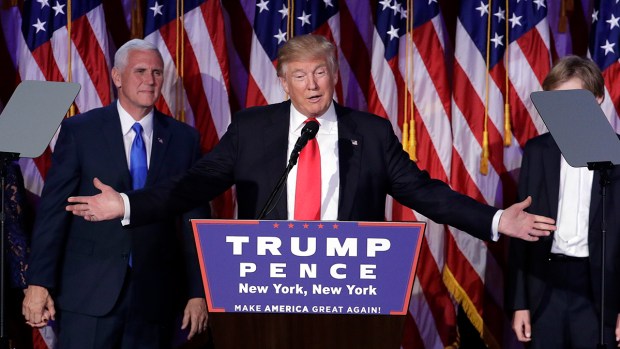 Highlights From the 2016 Campaign Trail