With only days until the presidential election both Republican Donald Trump and Democrat Hillary Clinton set their sights on winning Pennsylvania's critical 20 electoral votes by campaigning in the Keystone State Friday.
Clinton spoke to supporters at a Pittsburgh Organizing Event at The Great Hall at Heinz Field around 12:45 p.m. Business mogul Mark Cuban introduced Clinton and took some swipes at Trump in his hometown.
Clinton also planned to campaign in neighboring Ohio Friday.
Trump planned to also campaign in Ohio as well as New Hampshire Friday before heading to Hershey, Pennsylvania for a 7 p.m. rally at the Giant Center arena.
You can watch both Clinton's and Trump's remarks LIVE on this page.
Recent polling has Clinton maintaining a lead in the battleground state. Despite that lead, Clinton plans to return to Philadelphia, the sight of the Democratic National Convention over the summer -- to hold an election eve rally with her husband, former President Bill Clinton, President Barack Obama and first lady Michelle Obama.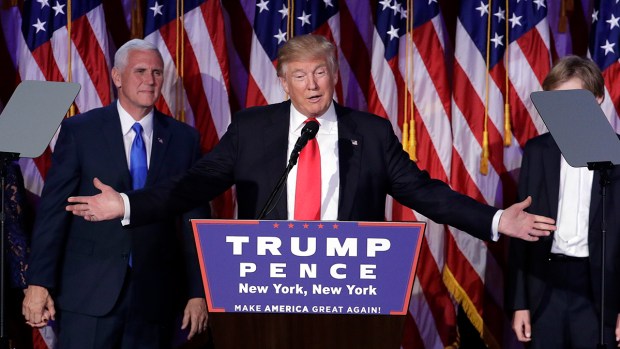 Highlights From the 2016 Campaign Trail