Republican House Speaker Paul Ryan appeared taken aback by a young man "dabbing" during a photo opportunity at the ceremonial swearing-in of a Kansas congressman in Washington, D.C., Tuesday.
Rep. Roger Marshall (R-Kansas) was posing with his family and Ryan when one of the younger members "dabbed." The dance move — in which a person drops the head while raising an arm and elbow, as if to resemble sneezing — became wildly popular online last year, especially after professional athletes caught onto it.
Ryan appeared to not know what the young dabber was doing.
"Are you alright?" Ryan is heard asking.
Paul Ryan Is Re-Elected as House Speaker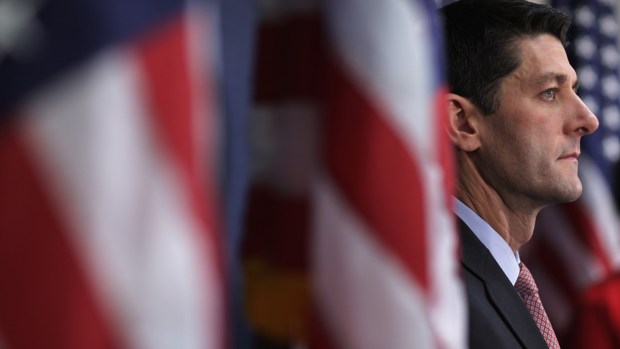 The teen nods yes, but keeps his head down, video shows. A few photos are taken before Ryan asks him, "Do you want to put your hand down?"
The teen laughs and says, "Yeah, OK, OK, OK. I'm sorry."
"Were you gonna sneeze? Is that it?" Ryan asks.
"Yeah," the teen responds.
"He's sneezing," Marshall says as more photos are taken.
The 115th Congress was gaveled into session earlier Tuesday with House Republicans re-electing Ryan, R-Wis., as Speaker.
Later in the day, presumably after getting word of the reports on his confusion, Ryan tweeted:
Just finished swearing-in photos. Nearly 300 members. Countless cute kids. Still don't get what dabbing is, though. pic.twitter.com/E2hFgyPYZT

— Paul Ryan (@SpeakerRyan) January 3, 2017
And Marshall responded to NBC 4's tweet showing his son's dab: "Just so you know @SpeakerRyan, he's grounded."
Just so you know @SpeakerRyan: He's grounded. https://t.co/PGGhYXEfQv

— Dr. Roger Marshall (@RogerMarshallMD) January 3, 2017