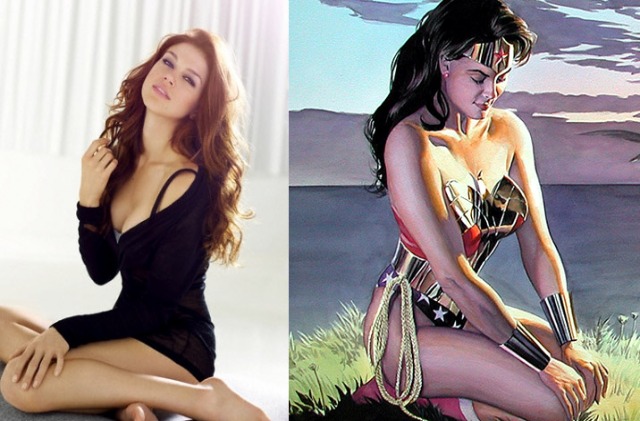 Get ready to salute an all-new star-spangled heroine.
The much-anticipated TV reboot of "Wonder Woman," shepherded by "Boston Legal" creator David E. Kelley, finally has its Diana: "Friday Night Lights" star Adrianne Palicki.
Kelley obviously has a lot of trust in the up-and-coming Palicki - not only will she allegedly be playing three different roles in the series (corporate CEO Diana Themyscira, Themyscira's "assistant" Diana Prince, and the titular Wonder Woman - shades of Christan Bale's multiple personality Batman), but she was also, reportedly, the only actress Kelley considered for the part. (But don't they always say that?)
U.S. & World
Stories that affect your life across the U.S. and around the world.
Palicki got an immediate vote of confidence: None other than the original television Wonder Woman, Lynda Carter, tweeted her congratulations immediately following the announcement.
The series is being developed by NBC.