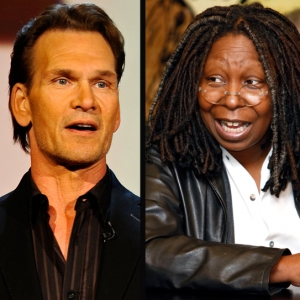 Patrick Swayze is doing well according to his pal and former "Ghost" co-star, Whoopi Goldberg.
Whoopi, the moderator on ABC's "The View," said she spoke to Patrick, who is suffering from pancreatic cancer, last night. He told her he is throwing his all into a host of projects.
VIEW THE PHOTOS: The Latest Star Sightings
U.S. & World
Stories that affect your life across the U.S. and around the world.
"He's actually quite good," Whoopi told her fellow "View" ladies. "He's got this show on – 'The Beast,' which is on A&E… and you know, he's working his tail off."
Whoopi said Patrick is very aware of his illness, but isn't letting it stop him from living his life.
"He's sick, there's no getting around it, but like all of us, we all know at some point we're gonna die, we don't know when," she said. "We're not absolutely sure… But as it turns out, there's no expiration date on his a**. He doesn't know when he's going so he's just going forward. He's gone back into training for 'The Beast' 'cause you know, this show he's running and jumping and rolling and doing all kinds of… it's crazy."
Patrick is also busy on his manuscript and his ranch.
"He's in very, very good spirits," Whoopi added. "He's in the middle of writing a book with [his wife] Lisa [Niemi], which is kind of great. He's got all this land where he is right now and he's been … making sure all the new growth that needs to happen on his property happens."
VIEW THE PHOTOS: Patrick Swayze
Out of all of Patrick's pursuits though, it's the physical activity for "The Beast" that impressed Whoopi the most.
"The training is what got me," she said.
But she wasn't sure if she could believe one of the comments he made.
"I don't know if he's teasing, he said he's shaved his head," she laughed. "I was all, 'You gotta send me a picture.' He's good. So whatever you're reading, just know that he's kicking butt… He's living in the moment and… doing one day at a time."
Related Content from AccessHollywood.com:
PLAY IT NOW: Whoopi Goldberg's Update On Patrick Swayze's Health (March 17, 2009)
PLAY IT NOW: 'Beast' Creators React To Patrick Swayze's Pneumonia, Cancer Battle

MORE ACCESS ON THESE TOPICS: Whoopi Goldberg - The View - Celebrities - TV One - Patrick Swayze

Copyright NBCAH - Access Hollywood