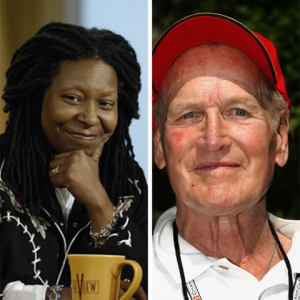 Hollywood may be mourning the death of screen legend Paul Newman, but many stories of the late actor are filled with examples of his compassion, charity and unrelenting kindness.
Whoopi Goldberg shared one of her fondest memories of the late actor Monday morning on "The View."
[ VIEW THE PHOTOS: Paul Newman ]
U.S. & World
Stories that affect your life across the U.S. and around the world.
"I got very sick…to the point of almost dying," Whoopi said of her brush with death that landed her in a coma over 15 years ago.
"When I came out of it, sitting on the window sill in my hospital room was Paul Newman," Whoopi recounted.
[ VIEW THE PHOTOS: Star Sightings ]
The sight of the film icon in her room caused "The View" host to question if she had passed on to the other side.
"I thought to myself, 'Am I dead! Why is Paul Newman in my room?'" Whoopi said.
Whoopi said her hospital visit happened after she became gravely ill while doing a photo shoot with Paul and he remained by her side until she recovered.
[ VIEW THE PHOTOS: 'The View' ]
"He took me to the hospital and wouldn't leave until he was sure I was okay," Whoopi said of Paul. "This was a great man.
Though Whoopi and Paul didn't run in the same Hollywood crowds, she said it was always a delight to see the actor.
Related Content from AccessHollywood.com:
PLAY IT NOW: Whoopi Remembers Paul Newman On 'The View'
PLAY IT NOW: Remembering Paul Newman

MORE ACCESS ON THESE TOPICS: Paul Newman - The View - News - Celebrities - Movies

Copyright NBCAH - Access Hollywood