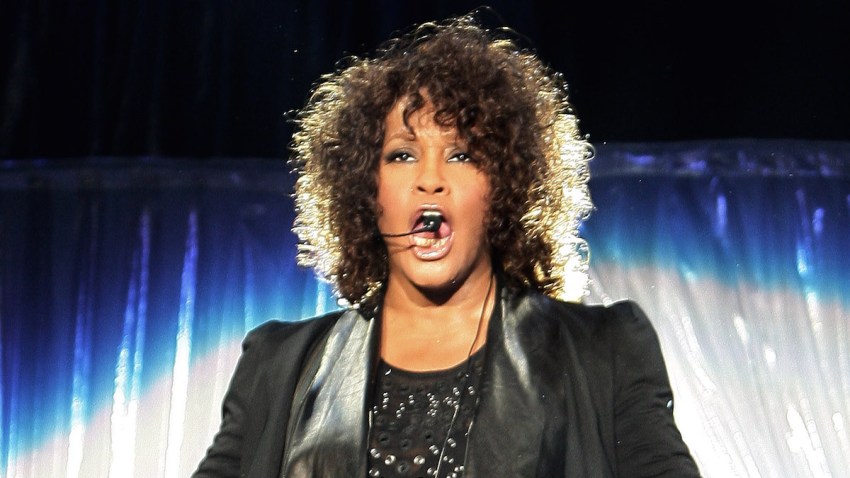 You can be the owner of a dress Whitney Houston wore on one of the happiest days of her life.
The late singer's wedding gown, from her marriage to Bobby Brown, will be auctioned off at Heritage Auctions on June 24-25.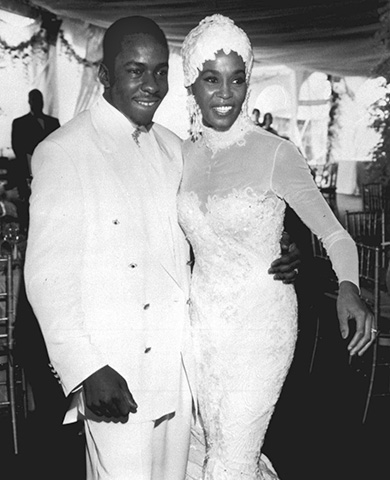 Houston's custom-made, high neck, ivory satin Marc Bouwer wedding dress contains a built-in "Carnival" bodice, full-length sheer nylon sleeves and a silk mesh overlay, adorned with iridescent sequins and bugle beads in various elaborate floral motifs. The dress's hem has some marks and scruffs and the veil has a small hole in it.
U.S. & World
Stories that affect your life across the U.S. and around the world.
The Tragically Similar Lives of Bobbi Kristina Brown and Whitney Houston
The outfit comes with a pair of matching satin sleeves, a matching beaded and sequined satin cloche hat and a floor-length sheer white silk veil decorated with semi-round pearlescent beads. The winning bidder will also receive a color photograph of Houston in the wedding gown, being escorted down the aisle by her father, John Houston, as well as a certificate of authenticity.
The opening bid is $3,500 and the dress is estimated to be worth at least twice that. Houston's wedding dress originally cost $40,000, Vanity Fair reported.
Other personal items that belonged to the beloved late singer being sold includes Whitney's first and last passports, issued in 1985 and 2007, as well as her 2006 California driver's license.
"Brimming with stamps and special visas to countries including France, Japan, Brazil, Holland, Great Britain, and several others, this piece traces the history of the beloved singer's first international tours," the first passport's description reads. [[238430011, C]]
Also offered for the bidding: Various award statuettes, a tour jacket and other outfits, a pair of 1990 game-worn Nike Air Jordan sneakers Michael Jordan gave Houston, a signed poster of Disney theme parks' "Captain EO" 3D movie its late star Michael Jackson gifted Whitney and Bobby and her personal script for her 1995 movie "Waiting to Exhale."
Houston and Brown wed in 1992 at her estate in Mendham, New Jersey in front of more than 800 guests. They welcomed their only child together, daughter Bobbi Kristina Brown, less than a year later. The couple divorced in 2007. She was found dead at age 48 in 2012. Bobbi Kristina died at age 22 last July.
Bobby Brown has since remarried and he and new wife Alicia Etheredge Brown have two children together and one on the way. [[238904721, C]]
Copyright E! Online