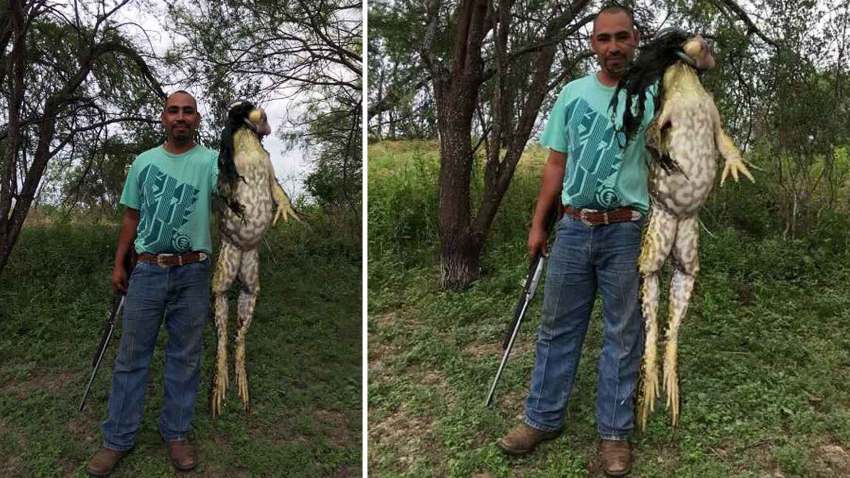 A monster frog making the rounds on social media may not be as gross as it seems.

Photos posted on the South Texas Hunting Association's Facebook show Markcuz Rangel holding what's claimed to be a frog weighing 13 pounds.
The post read, "Wanted to share a monster bull frog we got yesterday afternoon at one of our fishing ponds in South Texas ranch located in Batesville tx 13lb monster frog!!!"

U.S. & World
Stories that affect your life across the U.S. and around the world.
"Everybody from Time Magazine in New York to stations in San Francisco have been jumping (pun intended) on this big frog story," Steve Lightfoot, Texas Parks and Wildlife Department spokesman, told NBC DFW.
Lightfoot said the frog pictured is indeed a big bullfrog, though bullfrogs rarely exceed one pound in weight.

Instead, what we have here is an optical illusion. Think of images of people holding up the Leaning Tower of Pisa.

"Since there is nothing to gain reference with, such as a hand around the frog, there's no way to say for certain how big it is," he said.
Lightfoot said the hunter is welcome to bring it in to be weighed or inspected by a Texas Parks biologist.