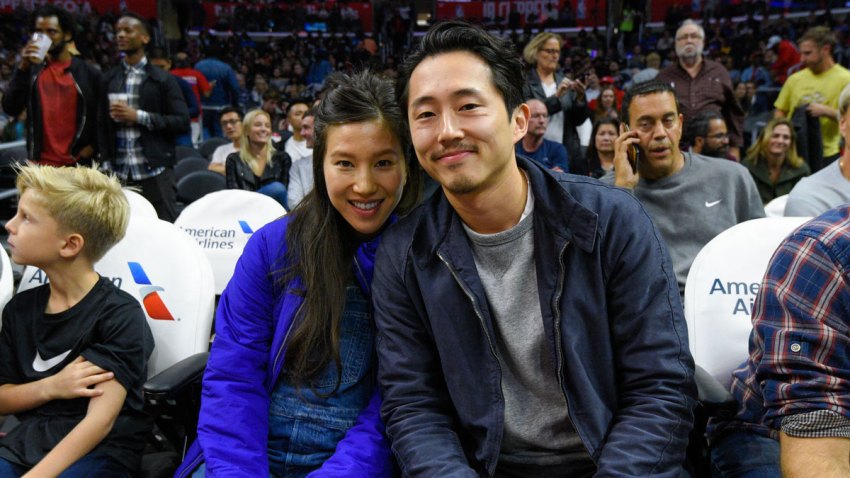 The extended "Walking Dead" family recently shed tears again for Glenn again, but this time, they were tears of joy.
Steven Yeun, who played the fan-favorite character on the AMC zombie series since its debut, married his longtime girlfriend Joana Pak in Los Angeles Saturday.
The couple exchanged vows in front of family and friends, including several past and present "Walking Dead" stars, at the Paramour Estate in the Silver Lake area of Los Angeles.
The bride wore a strapless wedding ball gown and carried a bouquet of pink, purple and white flowers, as seen in an Instagram photo posted by Joana's sister Kayce Pak.
According to multiple posts on social media, guests included Norman Reedus, Andrew Lincoln, Melissa McBride, Chandler Riggs, Alanna Masterson and former "Walking Dead" stars Emma Bell and Sarah Wayne Callies, who played Rick's deceased wife and Carl's mom Lori. She posted a photo of herself at the wedding with Lincoln's real wife, Gael Anderson.
Yeun, who was killed off on the series earlier this season, also received love and congrats from friends and fans online.
Copyright E! Online