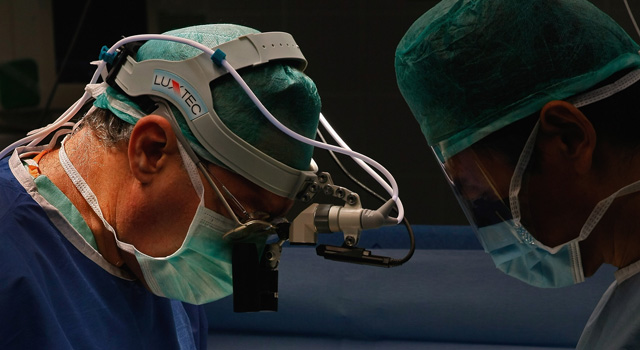 If colonoscopy patients at the Veteran Affairs hospital in Miami were taking reports lightly that they may have been operated on with dirty equipment, they shouldn't now.
VA officials confirmed Monday a patient had contracted the deadly HIV virus after being operated on with shoddy equipment, but officials are holding back which hospital operated on the patient.
In recent months, VA officials have asked that patients who had colonoscopies in Miami and Tennessee be checked by a physician for Hepatitis and HIV. In Miami, about 3,200 patients might have been affected.
U.S. & World
Stories that affect your life across the U.S. and around the world.
In total, the VA is looking for about 10,000 people. To date, 3,174 have been notified of the possible infections, tested and have received their results.
The alarming news has already stirred Florida politicians into calling for immediate action by the government to figure out how equipment was not properly sterilized, yet used in operations and other medical procedures.
At least five veterans have tested positive for hepatitis B and 11 for hepatitis C, which is potentially life-threatening.No infections have been reported from Miami. Monday was the first report of an HIV infection.
The problem, according to VA officials, arose when water tubes used in colonoscopies weren't properly sterilized, which potentially exposed patients to other patients' body fluids.
Copyright AP - Associated Press