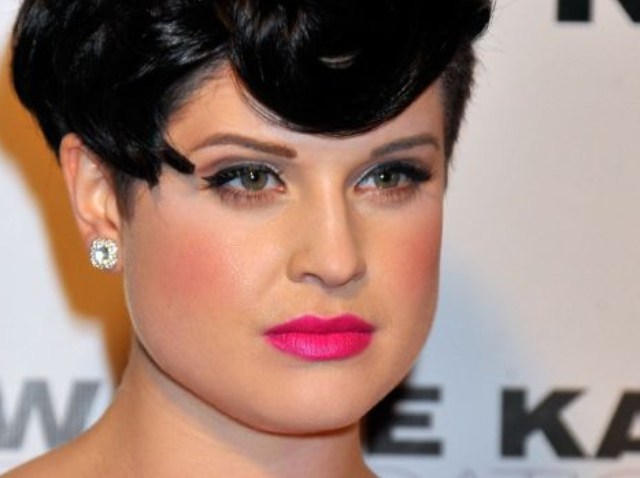 For a welcome change this fall, the villains of weren't the main focus of our reality TV attention. Instead, there's been a pleasantly surprising number of genuinely nice people on unscripted series that we've really adored - or at the very least that have kept us amused without resorting to scheming or screaming.
While we don't usually watch reality shows for sweet folks that we'd actually like to be friends with (or in some cases, adopt and give a loving home to -- we're looking at you, Shambo), these personalities recently wormed their way into our jaded little hearts:
10. Sarah (Real World/Road Rules Challenges)
We didn't watch the 480th season of The Real World set in Brooklyn, so Sarah was a pretty new face to us. But she won us over by admitting that the only reason she even did Real World was so that she could go on these challenges. That's the competitive spirit. She's strong, a little off-beat and manages to keep a smile on her face even when there are fistfights happening all around her. We look forward to seeing her again on The Duels 8-35.
U.S. & World
Stories that affect your life across the U.S. and around the world.
9. Shay (The Biggest Loser)
As the largest contestant ever on the show, Shay was prone to emotional breakdowns. A lot of them. But hey, she's had a rough life, so if she wants to cry while Jillian beats her to a pulp, we don't take issue. Shay was a sweet, caring woman who had a troubled past that included being raised by a drug-addicted mother and living on the streets. She was this show's version of Precious, but she stayed positive and she's gonna look hot when she's skinny.
8. Shambo (Survivor)
How can you not love Shambo? Or at least love laughing at and/or with Shambo? She's been living in her own little world, harming no one and barely realizing that she's playing a game. She easily shrugs off her failures, lamely attempts to scheme and just goes about accidentally freeing chickens and surviving against all odds. And she calls herself Shambo (on purpose!) and has a mullet (on purpose!!)
7. Ellenore (So You Think You Can Dance)
From the moment we saw her beaming smile in the audition round, she was one of our favorites. And she is able to completely transform her insanely bubbly personality into whatever style of dance they throw at her, even when she's totally out of her element and can't do the steps right. She's just a bundle of joy and a bright beacon of positivity in this so-far ordinary season.
6. Zev (The Amazing Race)
He was endearingly up front about the fact that he had Asperger's and that he was uncomfortable out of his element. And then he went and gave his jacket to a waterlogged stranger, took off his shoes to go though a puddle and happily befriended every cabbie in the world. He only competed in four legs of the race before the lost-passport incident and we would have liked to see him go much further.
5. Carol Hannah (Project Runway)
Well, it's hard not to look saintly next to a woman who earned the nickname Meana Irina. Althea sniped at people for stealing her designs, Irina complained about every person on the planet and Carol Hannah just designed her little fairy princess dresses and flitted around the workroom flirting with Logan and smiling at everyone. We're hard-pressed to remember her saying a negative thing about anyone, and if she did, it was probably well-deserved. And we adored her even more for her plucky, can-do spirit in the finale when she picked her ailing head up off the toilet and made it work.
4. Kelly Osbourne (Dancing With the Stars)
We watched her grow up on The Osbournes where she had her share of whiny teenage tendencies. But on Dancing With the Stars, she blossomed into a lovely young lady. Although she was far out of her comfort zone -- and dealing with a foot injury -- she put on a big smile, had fun with it and, most of all, laughed. It was an extra bonus to watch Ozzy and Sharon sit on the sidelines and beam proudly.
3. Kevin (Top Chef)
He cares about sustainability and the future, he likes to cook comfort food (and doesn't apologize for it in the face of undue snobbery, Michael) and he seems so laid-back in general. We want to give him a big old squeeze. He's taken every challenge as it's come and done so with kindness, instead of bickering or backstabbing. He may or may not win, but we sure would love to have him cook for us.
2. Abby (The Biggest Loser)
In the most heartbreaking story on network reality TV this season, Abby admitted that she gained weight after her husband and two children (one only a few weeks old) were killed in a car crash while she was at the doctor's. She'd given up on the world, but then somehow put on a brave face, did this show and became a proud role model. We wish the other contestants would have gone against her wishes and kept her around because there are few people more deserving of the final prize.
1. Laura (America's Next Top Model)
We'll admit it, we watch ANTM for the bitchiness and the catfights -- that's how we imagine all models behaving. But Laura and her Southern charm worked its magic on us. And the fact that this aspiring Victoria's Secret model proudly wore clothes that her grandma Wanda Sue made for her without any sense of shame or irony made her even more endearing. She was smiley and cute (until the end when she broke down into a disheveled mess after coming in second) and she made us laugh all season while overcoming dyslexia to boot.
For more from Television Without Pity:
Copyright TVWOP - Television Without Pity