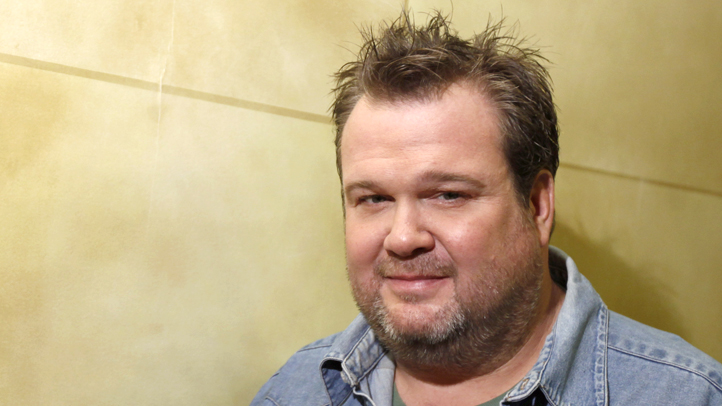 Welcome to Watch List, where we identify five things on TV to watch while you stay at home and make your final presentation for the Olympic TV rights. LET'S GO!

INSIDE THE ACTOR'S STUDIO – 8:00PM (Bravo – an NBC/Universal network) James Lipton and his notecards welcome the cast of "Modern Family" for an hourlong homage. And while I love that show and I think all the actors on it are gifted, I can't say I'm looking forward to the part where Lipton makes all the actors assume the roles of their characters for the interview. That's just so awkward, isn't it? I feel horrible for the actors when that happens, because you know they aren't really down with it. I feel like you should be arrested for demanding people go into character in front of you. ANTICIPATION: ERIC STONESTREET IS A GENIUS!

NBA FINALS, GAME 4 – 9:02PM (ABC) The Heat aim to make it 3-1 lead tonight as they take on the Mavericks in Dallas for Game 4. And really, isn't that inevitable at this point? The Heat will win, and then LeBron will act like everyone was a jerk for saying he was a jerk, and then you'll think he's even MORE of a jerk, and then you'll have to sit there as the Heat win the next five NBA titles. I can't wait! ANTICIPATION: BRON BRON!

BIZARRE FOODS WITH ANDREW ZIMMERN – 9:00PM (Travel Channel) Finland, Finland, Finland! The country where I quite want to be! Zimmern invades the Khloe Kardashian of Upper Scandinavia and samples reindeer tartare and bear rump. Gotta love that bear rump. ANTICIPATION: MMMM… TASTES LIKE RUMP!

MILLION DOLLAR DECORATORS – 10:00PM (Bravo – an NBC/Universal network) Martyn (of course someone on this show has the name Martyn) sees a hypnotist to cure his chocolate addiction. Does that work? For real? Because I'd throw down $100 if it meant I could resist those sweet, sweet Dove bars for once. For now, I am utterly powerless. ANTICIPATION: CHOCOHOLISM IS A DISEASE!

COVERT AFFAIRS – 10:00PM (USA) It's the season premiere of that one show that isn't "In Plain Sight" or "The Closer". You know! The one with that girl and stuff! ANTICIPATION: ESCAPEY!