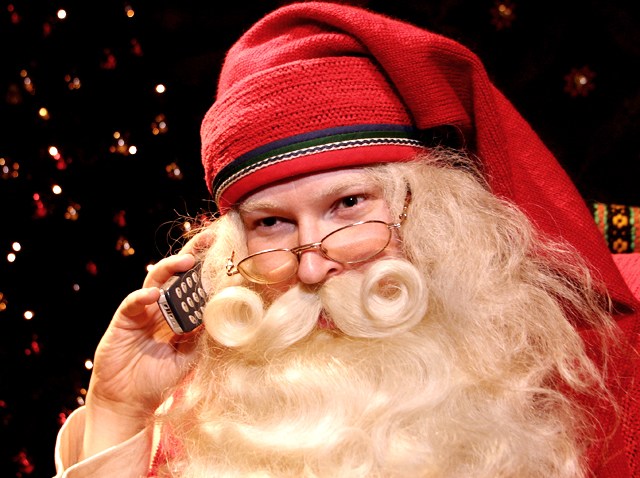 How did Christmas ever happen without high tech?
The tradition of following Santa's journey on Christmas Eve has long been a must-do for millions of kids (and grown-ups). But this year thanks to Google Maps, his exact location will be updated as he makes the global gift-drop. He even comes to life in 3D with the Google Earth Plug-in. See, Rudolph? That glowing red nose came in handy, after all.

And while Santa's elves are busy with the last-minute items, they can turn to their iPhones and keep tabs on the big man's location via an app, of course.

Santa even passes the test of a true tech addict: Twitter: NORADSanta will be tweeting his trip.
So far, we know he's been looking over toys, training reindeer and uploading pictures to Yahoo's Flickr and Google's Picassa.
U.S. & World
Stories that affect your life across the U.S. and around the world.
Kids are still sending snail mail to the jolliest of the elves at his North Pole toy shop but this year they're likely taking the more tech-savvy approach and texting their wish lists. There's even an app that gives kids a way to hear a personalized message from Santa, although it's been said to sound like a pretty creepy Darth Vader-version of the jelly-bellied fellow.
Another contribution to Santa's high-tech arsenal of tech toys: YouTube. Santacams around the globe are tracking St. Nick 's trip and clips will be posted to help track the bearded one.

He's been hopping from rooftop to rooftop around the globe in a sleigh powered by eight reindeer for as long as we can recall but when Santa wants to know who's been naughty or nice this year, he's checking his Facebook page. Twice. Are you Santa's friend?

So, as you hang the stockings by the chimney with care on Christmas Eve this year, be assured that even as visions of sugar plums dance through the heads of anxious kids around the world, they're tuning into his journey with some new-fangled technology. Now we just need to get him to drop a Tesla motor into that sleigh.